Click here if you are having trouble viewing this message.
MEMBER UPDATES
.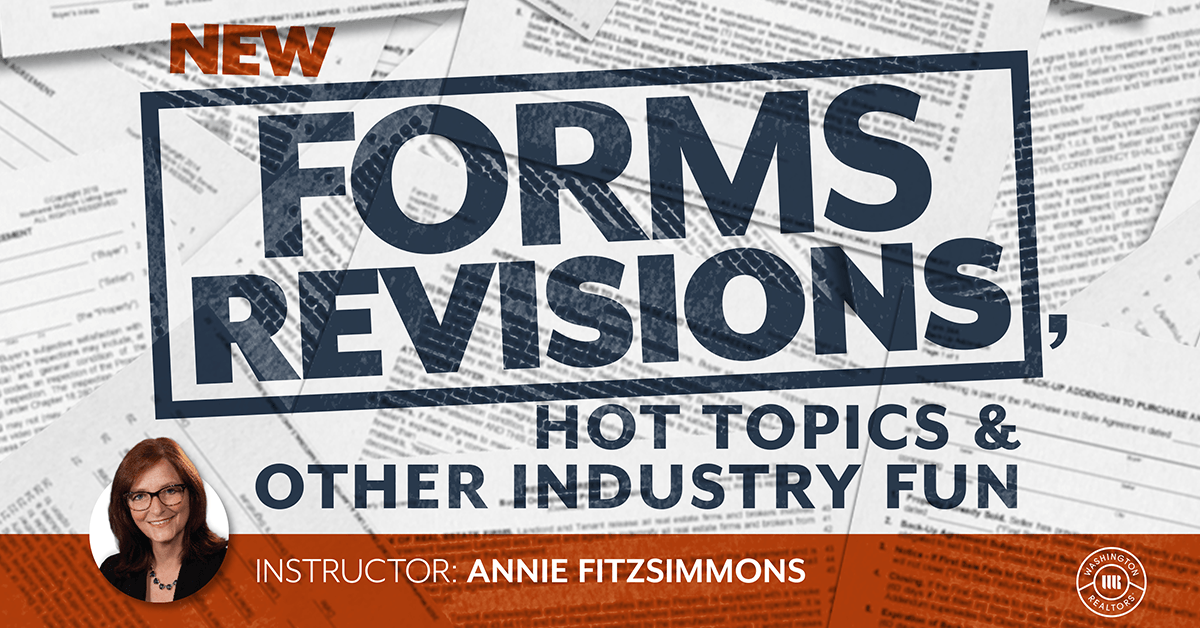 Forms Changes 2021: Free Class 
It's time for another round of forms changes! WR is offering a series of online, interactive classes with WR Legal Hotline Lawyer that will go over what you need to know for the new 2021 forms revisions. Forms revisions will be published for use by members on March 3rd so register today! Upcoming Dates: February 16, February 19, February 23, February 25, March 1, March 2, March 4, March 9, March 11.
Real Estate Commission Position Available 
The Governor's Office is seeking applicants to serve a 6-year term as a member of the Washington Real Estate Commission. The current commission appointment will be selected from Eastern Washington, and has performed real estate brokerage services for no less than 5 years. All Eastern Washington licensees that meet these requirements are encouraged to apply. If you think you might be interested in serving or would like to nominate someone to serve, email Mary Hull-Drury.

Dr. Leonard Moore Talks Race & Housing to WR Members - Recorded Webinar
As part of Black History Month, Washington REALTORS® is hosting a series of FREE webinars. This morning, Dr. Leonard Moore, the University of Texas presented an interesting and engaging session, using Monopoly and other easy to understand analogies to explain race issues, particularly in housing. Watch the recording here.
Upcoming: THURS., FEB 23
WAIT! Know My History; Know Thyself; Know My Presence
Guest Speaker: Rashad Norris
Upcoming: TUES., FEB 23
Black Homeownership Gap: Research Trends and Why The Growing Gap Matters
Guest Speaker: Dr. Arthur Acolin
CORRECT DATE: NAR Region 12 Conference
Please note the correct date for the National Association of REALTOR's Region 12 Virtual Conference is February 17th. This is a great opportunity to hear from NAR Leadership including Charlie Oppler, President, Bob Goldberg, CEO and Lawrence Yun, Chief Economist. Pre-registration required.
LEGAL HOTLINE
.
QUESTION OF THE WEEK
Buyer submitted a Form 35R request for repairs. Listing broker prepared seller's response by having seller sign the Form 35R but referencing an attached document with seller's counteroffer. The document was not a Form 34 or any other statewide form. Instead, it was just a blank document on which listing broker wrote the repair items. Seller initialed the document. Buyer accepted seller's counter by signing the Form 35R and initialing the attached document. Is this the proper way to draft seller's repair counteroffer?
ANSWER 
No. The better way to prepare seller's counter offer would have been for listing broker to draft seller's agreed repair items on a Form 34 with a reference on Form 35R to the Form 34. Essentially, listing broker's process was fine but listing broker should have used Form 34 instead of the blank document. This is for two reasons. 
First, Form 34 includes an introductory paragraph at the top of the form that, when filled out, incorporates the addendum into the existing purchase agreement. This happens through the language that says: "This addendum is attached to and made part of that Agreement ... ". When the parties then complete the blanks identifying the date of the purchase agreement, the identity of the parties and the property and then both parties initial the Form 34, the Form 34 is then incorporated into the PSA. The Form 34 modifies the PSA. This is better than using a stand alone document which is dependent upon the Form 35R for attachment. With the stand alone document, there is greater risk for confusion over which document was attached to the Form 35R. There is greater likelihood that the document is disconnected from the transaction. Again, the Form 34 should be referenced on the Form 35R and both parties should sign the Form 35R and initial the attached Form 34. 
Additionally, brokers are licensed to practice law in the preparation of purchase agreements ONLY by completing the blanks on pre-printed, standardized, lawyer-approved forms and when they do that, they are held to the standard of care of a lawyer in their preparation of the purchase agreement. A blank document is not a standardized, lawyer approved form. The simplest answer to this question is that broker is not authorized to use a blank document in the preparation of a purchase agreement. Moreover, it is possible that the unusual preparation of a seller's counteroffer, using a blank document instead of a Form 34, falls short of the standard of care of a lawyer.
The Legal Hotline is a Washington REALTOR® Member only benefit. These Q&A's are intended for Washington REALTOR® members. If you have questions and are a primary member in good standing with Washington REALTORS®, visit www.warealtor.org to contact the Legal Hotline Lawyer. You will need your NRDS ID and password to inquire with the Legal Hotline or search the database.
MORTGAGE RATES
Source: Freddie Mac
Survey Released February 04, 2020
Upcoming NAR Code of Ethics
LIVE WEBINAR FORMAT | 3.0 CE
Available Dates: February 10 | February 23 | March 2 | March 19 | March 25 | April 8 | April 29 | May 25 | June 24 | July 21 | July 29 | August 26 | September 30 | October 13 | October 28 | November 18 | December 15 | December 16
The CODE is what sets REALTORS® apart! All REALTORS® are required to complete ethics training of not less than 2 hours, 30 minutes of instructional time within two-year cycles. We are currently in Cycle 6 running from January 1st 2019 to December 31st 2021.
Legal Aspects of New Construction
LIVE WEBINAR FORMAT | February 10-11, 2021 | 7.5 CE
This class covers the legal aspects of selling vacant land, lots and new houses with emphasis on correct completion of purchase and sale agreements and law affecting new residential construction. Students will be able to: recognize pitfalls in deed release and subordination clauses, prepare accurate and tighter contingencies, determine whether the land development act applies, and comply with the subdivision enabling act.
New Forms Class, Hot Topics & Other Industry Fun: FREE 
LIVE WEBINAR FORMAT | 3.0 CE
Available Dates: February 16 | February 19 | February 23 | February 25 | March 1 | March 2 | March 4 | March 9 | March 11
It's time for another round of forms changes! WR is offering a series of online, interactive classes with WR Legal Hotline Lawyer that will go over what you need to know for the new 2021 forms revisions. Forms revisions will be published for use by members on March 3rd so register today! 
50 Ways to Leave Your Lawyer 
LIVE WEBINAR FORMAT | February 17-18, 2021 | 7.5 CE
50 Ways to Leave Your Lawyer is a collection of 50 practice pointers designed to reduce risks. This is an updated version of a course last offered in 2002. Topics include agency, disclosures, representations, transactions and diligence. Emphasis is on prudent conduct and prevention (i.e., what to do), rather than just legal duties. For example, rather than simply saying, "Brokers owe a duty to exercise reasonable skill and care" (a fairly vague standard), this course says, "Conduct your business a couple steps on the secure side of where you think the line is, so you have a margin of safety.
Agency Law 
LIVE WEBINAR FORMAT | February 24, 2021 | 4.0 CE
You are the listing agent and seller failed to pump the septic prior to closing. Buyer and buyer's broker claim it is your responsibility to pump the system now, since seller cannot be found. What do you do? You are buyer's agent but met with seller when seller was interviewing potential listing brokers. As a result, you know seller is soft on the price. Can you tell your buyer? The Agency Law answers these questions and this class will empower brokers to understand and use the Agency Law to answer these and other questions that come up every day in the sale of real estate. 
Expanding Housing Opportunities 
LIVE WEBINAR FORMAT | February 25, 2021 | 4.0 CE
The course is designed to help real estate professionals understand affordable housing issues and their role in increasing housing opportunities.

THANK YOU FOR BEING A
WASHINGTON REALTORS® MEMBER!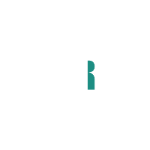 ©2021 Washington REALTORS® 
All Rights Reserved.
Toll Free : 800.562.6024 · Direct: 360.943.3100
Tech Helpline : 1-866-610-8939
or leave a message at 800.562.6027
Mailing : PO Box 719 Olympia, WA 98507-0719