Click here if you are having trouble viewing this message.
MEMBER UPDATES
.
NEW FAQ Guidelines Available 
Washington REALTORS® and the NWMLS have updated the FAQ  guidance with changes announced from the Governor's office today. Governor Inslee announced that limited, in-person open houses are now permitted in regions that have entered Phase 2 of the state's Healthy Washington – Roadmap to Recovery plan. In-person open houses are not currently permitted in Phase 1 regions. Brokers in Phase 1 regions may still conduct virtual or live stream open houses.
Announcing WR's Black History Month Series
Washington REALTORS® is excited to announce our Black History Month series of webinars and resources. Register for one of the upcoming webinars and check out our list of resources on our dedicated Diversity, Equity and Inclusion page as well.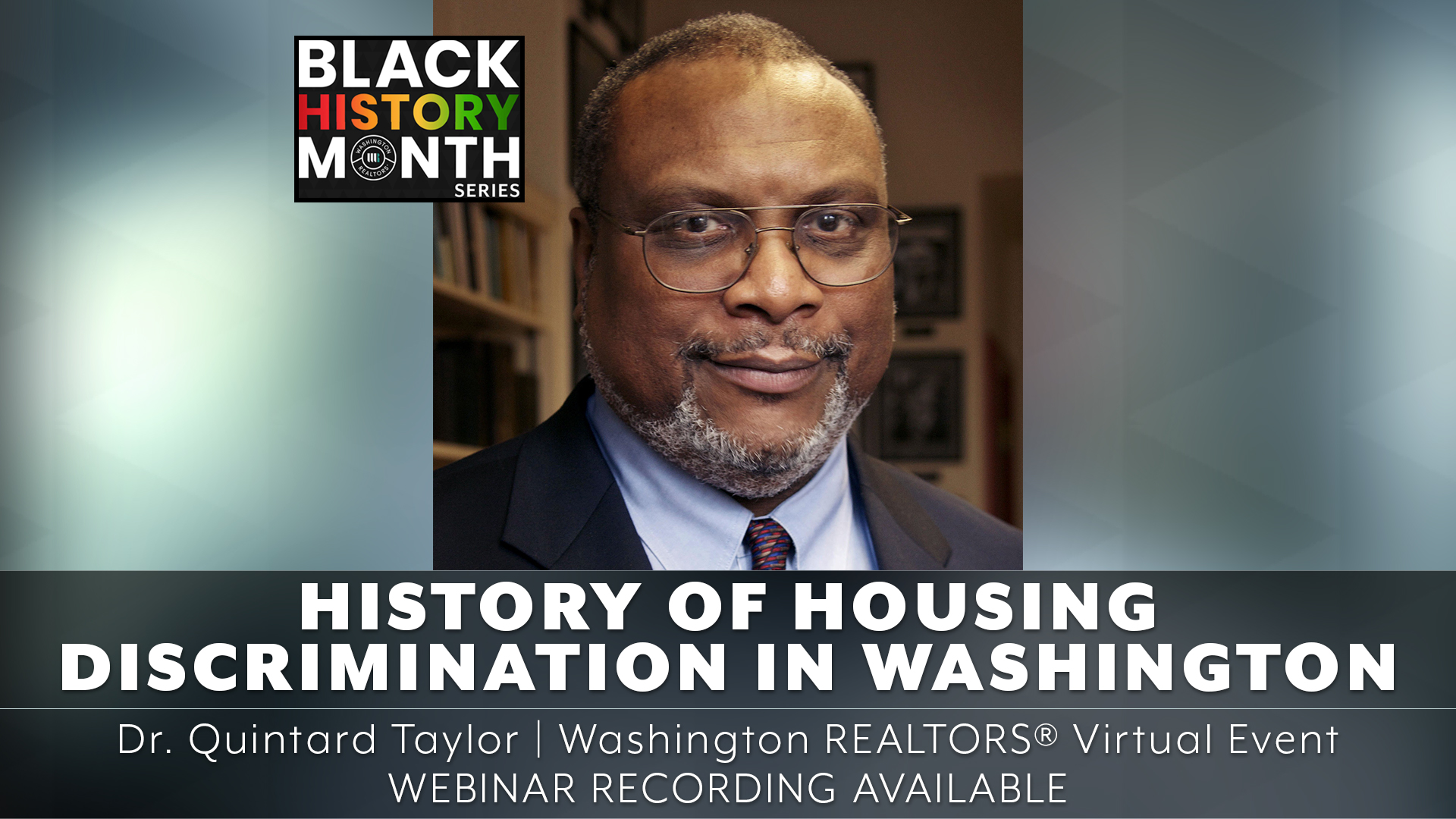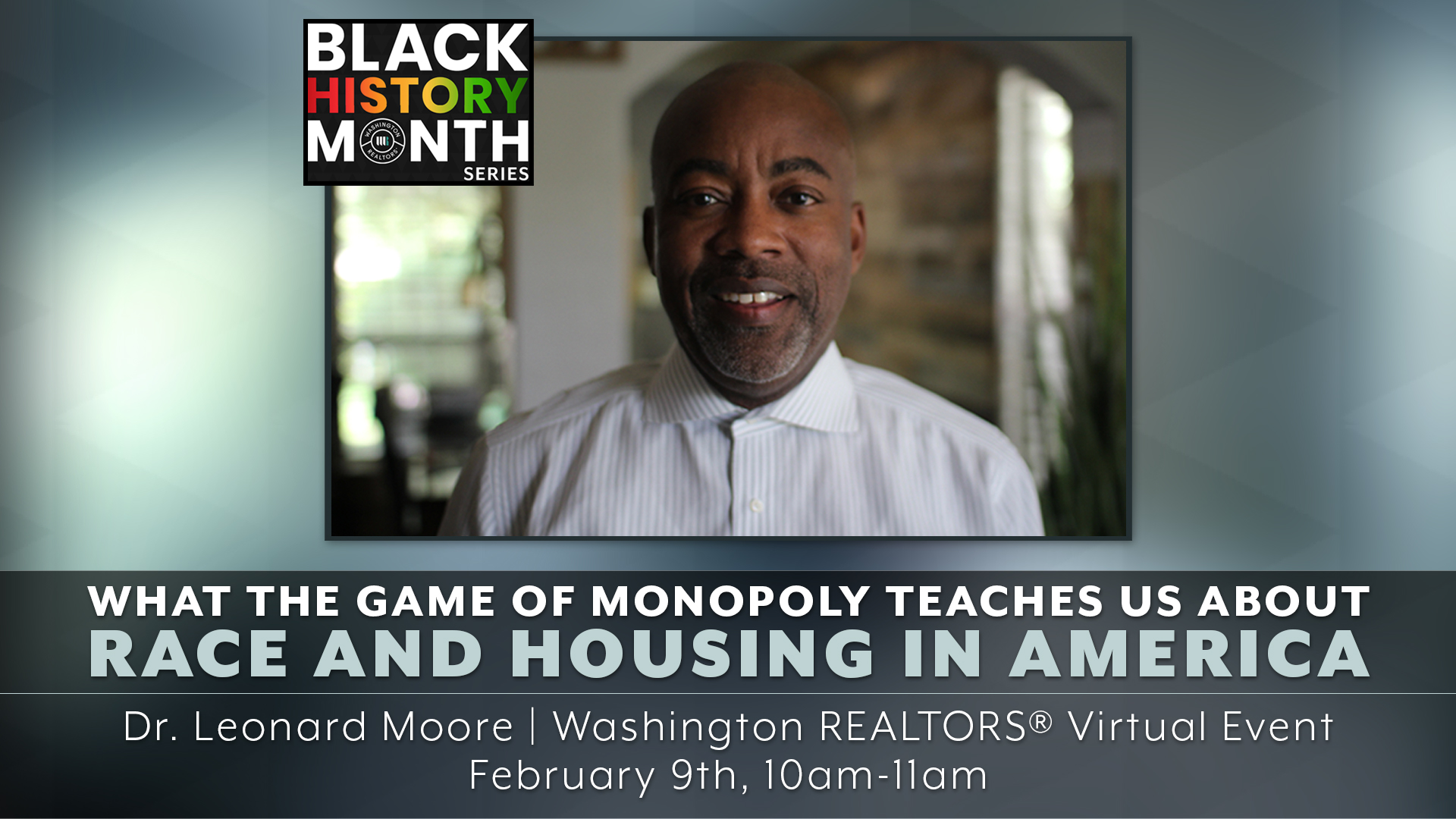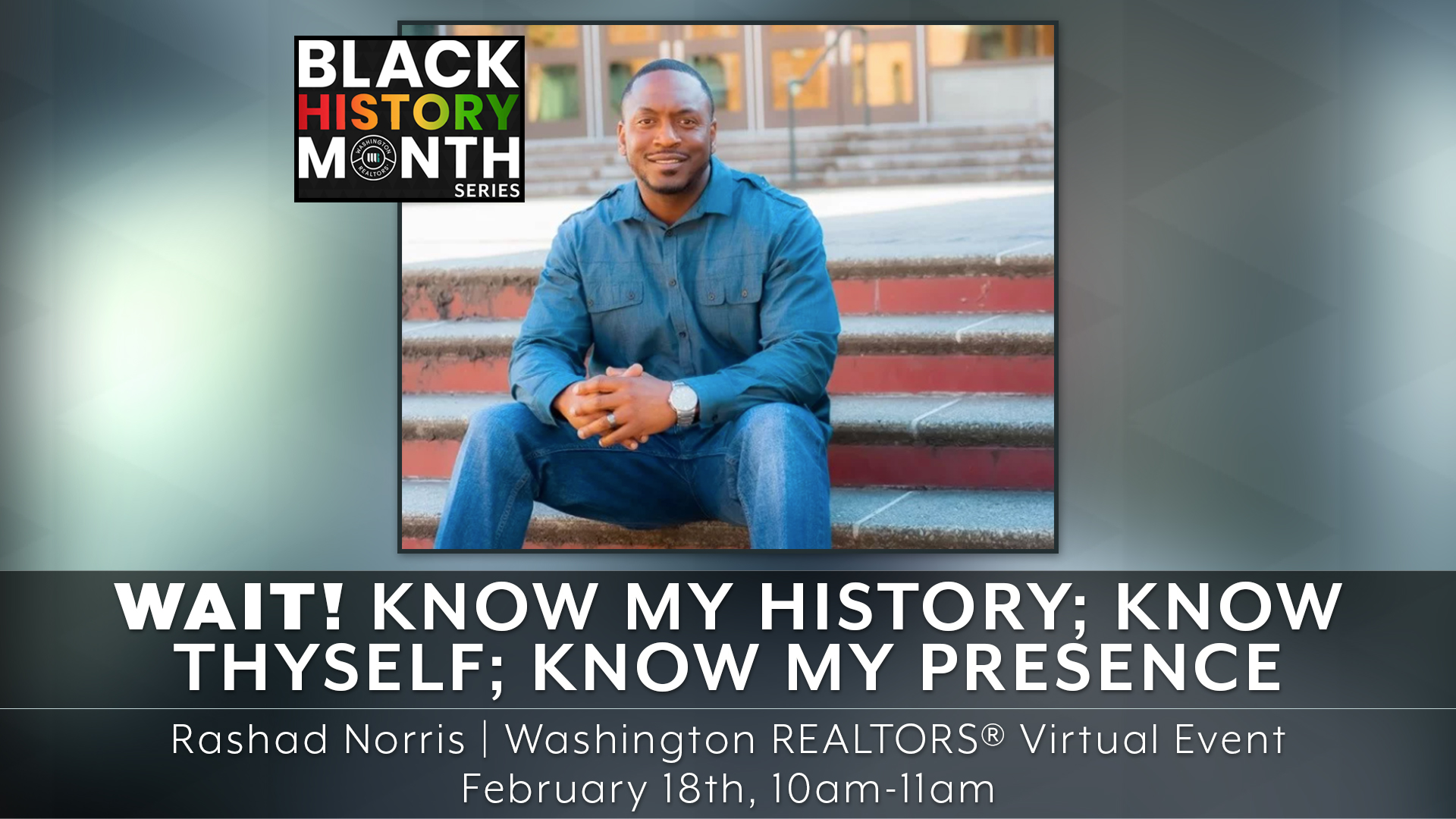 NAR Region 12 Virtual Conference
The National Association of REALTOR's Region 12 Virtual Conference is scheduled for February 18th. This is a great opportunity to hear from NAR Leadership including Charlie Oppler, President, Bob Goldberg, CEO and Lawrence Yun, Chief Economist. Pre-registration required.
LEGAL HOTLINE
.
QUESTION OF THE WEEK
Seller requests Broker to list property "As Is No Repairs" and requests broker to put these remarks in the MLS listing Data. Is this recommended?
ANSWER 
Broker should adhere to seller's lawful instructions. There is nothing unlawful about including this language in the MLS. However, it is possible that seller misunderstands the significance of this language. Simply put, the language is somewhat meaningless. Consequently, broker should advise seller, in writing, to consult her own lawyer for assistance in determining how to document whatever it is that seller is actually attempting to accomplish with this notation in the MLS. 
If all that seller is trying to accomplish is a notation to buyers that seller will not make any repairs or modifications to the property, then perhaps the language is effective to communicate that. It is not essential for a seller to communicate that information in the MLS because seller may simply refuse to make any repairs or modifications. However, if it is important to seller to communicate that information up front, there is no reason listing broker could not include seller's desired notation in the MLS. 
However, if seller is attempting to limit seller's post-closing liability for the condition of the property or limit seller's obligation to disclose known conditions within the property, then the notation in the MLS will do NOTHING to accomplish seller's goals. If seller misunderstands the value of including the requested language in the MLS, then broker must advise seller to seek legal counsel. If seller's objective is to limit her disclosure obligations or her liability for failing to make full disclosure, seller requires the assistance of seller's lawyer to draft appropriate language that will be included in any purchase agreement. The requested language for publication in the MLS will do NOTHING to limit seller's obligations or exposure to liability.
The Legal Hotline is a Washington REALTOR® Member only benefit. These Q&A's are intended for Washington REALTOR® members. If you have questions and are a primary member in good standing with Washington REALTORS®, visit www.warealtor.org to contact the Legal Hotline Lawyer. You will need your NRDS ID and password to inquire with the Legal Hotline or search the database.
MORTGAGE RATES
Source: Freddie Mac
Survey Released January 28, 2020
Upcoming NAR Code of Ethics
LIVE WEBINAR FORMAT | February 10, 2021 | 3.0 CE
LIVE WEBINAR FORMAT | February 23, 2021 | 3.0 CE
LIVE WEBINAR FORMAT | March 2, 2021 | 3.0 CE
The CODE is what sets REALTORS® apart! All REALTORS® are required to complete ethics training of not less than 2 hours, 30 minutes of instructional time within two-year cycles. We are currently in Cycle 6 running from January 1st 2019 to December 31st 2021.
Legal Aspects of New Construction
LIVE WEBINAR FORMAT | February 10-11, 2021 | 7.5 CE
This class covers the legal aspects of selling vacant land, lots and new houses with emphasis on correct completion of purchase and sale agreements and law affecting new residential construction. Students will be able to: recognize pitfalls in deed release and subordination clauses, prepare accurate and tighter contingencies, determine whether the land development act applies, and comply with the subdivision enabling act.
50 Ways to Leave Your Lawyer 
LIVE WEBINAR FORMAT | February 17-18, 2021 | 7.5 CE
50 Ways to Leave Your Lawyer is a collection of 50 practice pointers designed to reduce risks. This is an updated version of a course last offered in 2002. Topics include agency, disclosures, representations, transactions and diligence. Emphasis is on prudent conduct and prevention (i.e., what to do), rather than just legal duties. For example, rather than simply saying, "Brokers owe a duty to exercise reasonable skill and care" (a fairly vague standard), this course says, "Conduct your business a couple steps on the secure side of where you think the line is, so you have a margin of safety.
Agency Law 
LIVE WEBINAR FORMAT | February 24, 2021 | 4.0 CE
You are the listing agent and seller failed to pump the septic prior to closing. Buyer and buyer's broker claim it is your responsibility to pump the system now, since seller cannot be found. What do you do? You are buyer's agent but met with seller when seller was interviewing potential listing brokers. As a result, you know seller is soft on the price. Can you tell your buyer? The Agency Law answers these questions and this class will empower brokers to understand and use the Agency Law to answer these and other questions that come up every day in the sale of real estate. 
Expanding Housing Opportunities 
LIVE WEBINAR FORMAT | February 25, 2021 | 4.0 CE
The course is designed to help real estate professionals understand affordable housing issues and their role in increasing housing opportunities.

THANK YOU FOR BEING A
WASHINGTON REALTORS® MEMBER!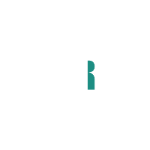 ©2021 Washington REALTORS® 
All Rights Reserved.
Toll Free : 800.562.6024 · Direct: 360.943.3100
Tech Helpline : 1-866-610-8939
or leave a message at 800.562.6027
Mailing : PO Box 719 Olympia, WA 98507-0719