Click here to view this message in your browser.

OPEN HOUSES NOW PERMITTED
GOVERNOR INSLEE UPDATES REAL ESTATE COVID-19 RULES
OCTOBER 06, 2020
Governor Inslee announced today that open houses will be allowed within each county's size-limit for gatherings.
Washington REALTORS® heard from our members loud and clear that figuring out a way to participate in safe open houses was the biggest remaining priority in regards to COVID-19 real estate restrictions. Our team discussed this with the Governor's office every time we talked to them. Our first few attempts to discuss open houses were immediately dismissed as concerns for increasing COVID-19 numbers grew in Washington State.
After much discussion (and data gathering) which showed that real estate did not contribute to the spread of COVID-19 in any meaningful way, the Governor's office worked with WR staff on what sorts of open house limitations our members could safely work within. 
Today's announcement by Governor Inslee is the culmination of three months of respectful back and forth between WR staff and the Governor's office. It is important that we continue to follow ALL regulations related to preventing COVID-19, including wearing masks. A revised COVID-19 REAL ESTATE FAQ will be provided in the next few days. The Governor's office is aware of everything our association and our industry has done to educate members and prevent the spread of COVID-19 but this battle is not won; we need to continue to strictly follow the regulations in place.
PHASE 1 & 1.5
Up to FIVE (5) People Allowed On-site for Open Houses (in addition to the broker).
COUNTIES:
Benton, Franklin, Yakima, Chelan, and Douglas.
PHASE 2
Up to FIVE (5) People Allowed On-site for Open Houses (in addition to the broker).
COUNTIES:
Adams, Clallam, Clark, Cowlitz, Grant, Jefferson, King, Kitsap, Klickitat, Okanogan, Pierce, San Juan, Skagit, Snohomish, Spokane, Walla Walla, and Whatcom.
PHASE 3
Up to TEN (10) People Allowed On-site for Open Houses
COUNTIES:
Asotin, Columbia, Ferry, Garfield, Grays Harbor, Island, Kittitas, Lewis, Lincoln, Mason, Pacific, Pend Oreille, Skamania, Stevens, Thurston, Wahkiakum, and Whitman.
Washington REALTORS® and the Northwest Multiple Listing Service have revised the FAQ guidance. Please review the downloadable PDF or FAQ site for clarification on which activities are permitted and the protocols required for permitted activities.  
If you have questions on this, or any other real estate legal question, email LegalHotline@warealtor.org. The Legal Hotline is a Washington REALTOR® member-only benefit. 

THANK YOU FOR BEING A
WASHINGTON REALTORS® MEMBER!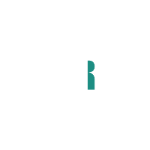 ©2020 Washington REALTORS® 
All Rights Reserved.
Toll Free : 800.562.6024 · Direct: 360.943.3100
Tech Helpline : 1-866-610-8939
or leave a message at 800.562.6027
Mailing : PO Box 719 Olympia, WA 98507-0719