Click here if you are having trouble viewing this message.
MEMBER UPDATES
.
Good News Updates to the COVID FAQs
Phase 1.5 Update
In-person activities including showings, inspections, appraisals, and final walk-throughs may now include up to five (5) persons (in addition to the broker). This is the same limitation as Phase 2 counties.  
In addition, the following in-person activities are now permissible in Phase 1.5 counties:
Commercial brokerage activities (assuming all the protocols are followed); and

Third party sign installers (assuming all the protocols are followed). 
Please note that office occupancy for real estate firms in Phase 1.5 counties continues to be capped at 25% of maximum capacity and any indoor appointments at the office must be limited to 30 minutes. 
Phase 2 Update
In-person activities including showings, inspections, appraisals, and final walk-throughs may now include up to five (5) persons (in addition to the broker). The prior five (5) person limitation included the broker. 
Other Protocols Remain the Same 
Open houses are still not permitted in Phase 1.5 and Phase 2 counties.  
The other protocols for in-person activities must continue to be followed in all counties, including:
In-person activities must be by appointment only;

Face coverings are required to be worn at all times by real estate brokers, their clients, and industry partners (e.g. appraisers, inspectors, photographers, stagers, etc.). Brokers may not provide services to any client who does not wear a face covering; and

The persons on site must strictly follow social distancing guidelines by remaining at least six feet apart at all times.The protocols for Phase 3 counties have not changed. 
Please review the updated FAQ document and the county phase chart (coming soon) for additional information. 
Phase 1.5 counties include: Benton, Chelan, Douglas, Franklin, and Yakima.

Phase 2 counties include: Adams, Clallam, Clark, Cowlitz, Grant, Jefferson, King, Kitsap, Klickitat, Okanogan, Pierce, San Juan, Skagit, Snohomish, Spokane, Walla Walla, and Whatcom.·        

Phase 3 counties include: Asotin, Columbia, Ferry, Garfield, Grays Harbor, Island, Kittitas, Lewis, Lincoln, Mason, Pacific, Pend Oreille, Skamania, Stevens, Thurston, Wahkiakum, and Whitman. 
DOL NOTICE:
Proposed increase to real estate license fees
The Department of Licensing is proposing an increase to professional license fees which includes real estate. Per RCW 43.24.086, fees must be at a "sufficient level to defray the costs of administering that program." The real estate program has not increased license fees since 2010 and the increase ranges from $50 to $85 depending on the license type, e.g. broker, managing broker, firm, branch, etc. 
Washington REALTORS® testified in opposition to the increase. Our opposition was based on the unfortunate timing of an increase during a pandemic where so many are financially impacted. 
Washington REALTORS® is closely tracking developments, if you have any questions please contact Mary Hull-Drury, mary.drury@warealtor.org. 
View the DOL page regarding the rulemaking here. 
2021 WR Committee Applications Are Open
Deadline to Apply: October 15, 2020
There are many opportunities to get involved with Washington REALTORS® in 2021! Apply to serve on a committee, work group or task force that best suits your interest. The deadline to apply is October 15th. The 2021 Committee Application is now available in your WR Member Portal here...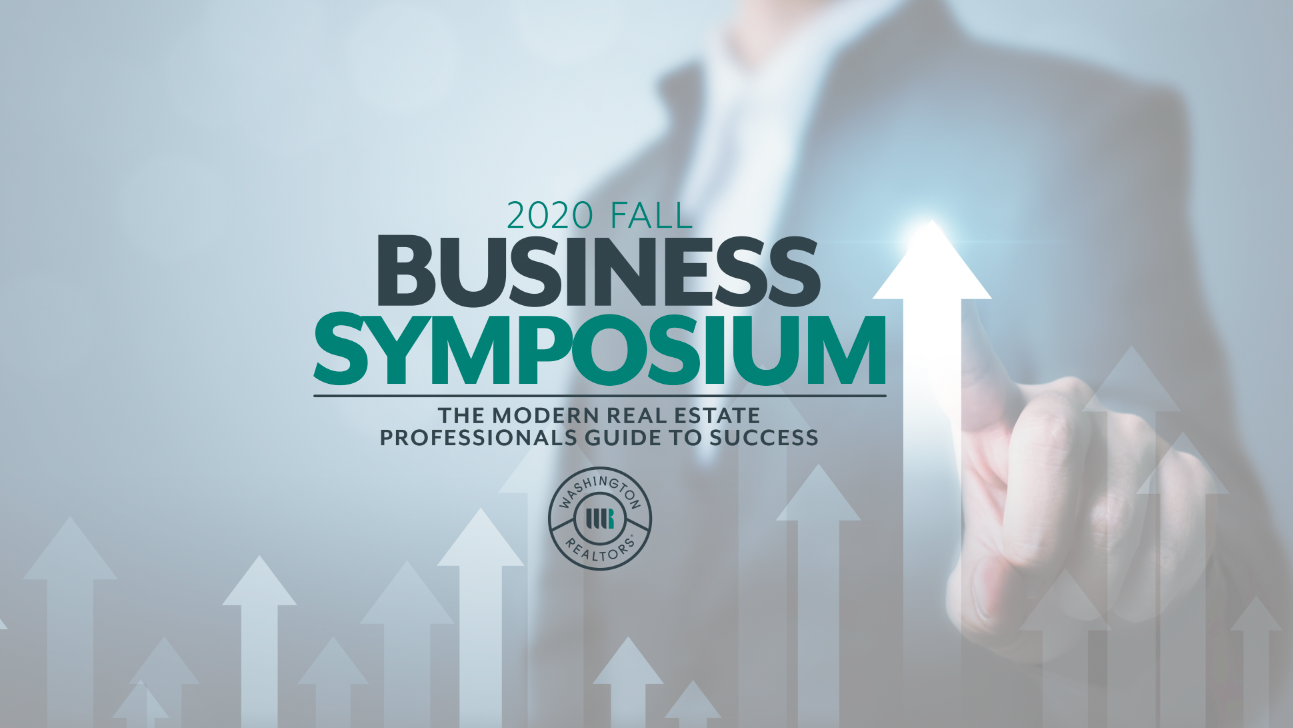 Register for the Fall Business Symposium 
The engaging and in-demand Marki Lemons-Ryhal will be covering "The Modern Real Estate Professionals Guide to Success" on Oct. 27th and Oct. 29th (9am-12pm both days). Marki has over 25 years of experience and has spoken at the REALTOR® Conference & Expo six times. She's a Managing Broker, volunteer, Major Investor and is dedicated to all things real estate. You don't want to miss this Symposium event! Register today... 
LEGAL HOTLINE Q & A
.
QUESTION OF THE WEEK
I have a seller who refuses to sign the FHA Amendatory Clause from the buyer's lender. Is she legally obligated to sign the document?
ANSWER
The answer to this question depends upon whether there is a Form 22A (Financing Addendum) in the purchase agreement. If there is no Form 22A, seller has no obligation to sign the Amendatory Clause. However, if Form 22A is part of the PSA, then Form 22A includes Amendatory Clause language such that seller has already agreed to the substance of the addendum that buyer is asking seller to sign. Moreover, there is language in the Form 22A by which seller agrees to sign an Amendatory Clause should buyer make that request of seller.
If there is a Form 22A in the PSA, broker should focus seller's attention on the provisions that control this issue.
The Legal Hotline is a Washington REALTOR® Member only benefit. These Q&A's are intended for Washington REALTOR® members. If you have questions and are a primary member in good standing with Washington REALTORS®, visit www.warealtor.org to contact the Legal Hotline Lawyer. You will need your NRDS ID and password to inquire with the Legal Hotline or search the database.
MORTGAGE RATES
Source: Freddie Mac
Survey Released September 24, 2020
Current Issues in WA Residential RE
LIVE WEBINAR FORMAT |  Thursday, October 01 | 3.0 CE
The Washington State Real Estate Commission and the Department of Licensing have adopted rules that require the completion of a minimum 3.0 clock hours of prescribed core curriculum. The mandatory clock hours must be included in the 30 hours required for all active licensees. 
At Home With Diversity Webinar 
LIVE WEBINAR FORMAT | October 06-07 | 6.0 CE
The At Home with Diversity® Course titled "Expand your Business and Horizons: Cultivating Multicultural Relationships is Good for Business, has never been more relevant. WR Instructors Mark Kitabayashi and Margo Wheeler will teach this virtual class over two days - Oct. 6th and 7th from 9am-12pm. You must attend both days to receive course credit.
Fundamentals of Commercial Real Estate
LIVE WEBINAR FORMAT | October 08 | 4.0 CE
This class focuses on illustrating key differences between commercial and residential transactions to help Realtors avoid making costly assumptions. From there we cover best practices on how to successfully navigate the process from start to finish. Components of this class include identifying the players, reviewing types of commercial property & transactions, contracts, marketing avenues and finally resources.
FRIDAY VIDEO UPDATE
.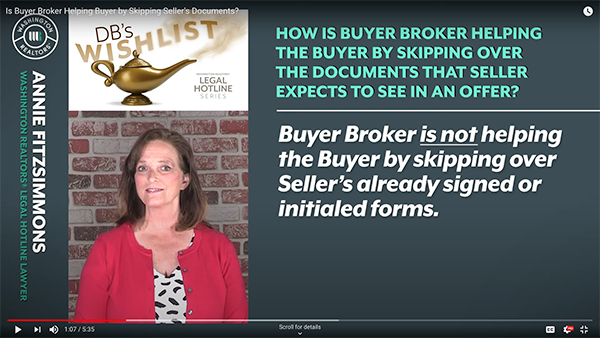 THANK YOU FOR BEING A
WASHINGTON REALTORS® MEMBER!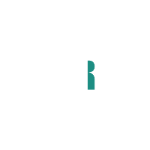 ©2020 Washington REALTORS® 
All Rights Reserved.
Toll Free : 800.562.6024 · Direct: 360.943.3100
Tech Helpline : 1-866-610-8939
or leave a message at 800.562.6027
Mailing : PO Box 719 Olympia, WA 98507-0719