Click here if you are having trouble viewing this message.
IMPORTANT MEMBER UPDATES
.
Update to Phase 2 COVID-19 Protocols
There has been a change to the protocols for Phase 2 counties. In-person activities including showings, inspections, appraisals, and final walk-throughs may now include up to five (5) persons (including the broker). The prior Phase 2 restrictions limited the number of persons on site to three (3) persons (including the broker). Open houses are still not permitted in Phase 2 counties. The other protocols for in-person activities must continue to be followed in all counties, including: 
In-person activities must be by appointment only;

Face coverings are required to be worn at all times by real estate brokers, their clients, and industry partners (e.g. appraisers, inspectors, photographers, stagers, etc.). Brokers may not provide services to any client who does not wear a face covering.

The persons on site must strictly follow social distancing guidelines by remaining at least six feet apart at all times; and

The protocols for Phase 1 and 1.5 counties and Phase 3 counties have not changed. Please note that no more than two (2) persons, including the broker, are permitted on site in Phase 1 and 1.5 counties.
Phase 1 and 1.5 counties include: Benton, Franklin, Yakima, Chelan, and Douglas.
Phase 2 counties include: Adams, Clallam, Clark, Cowlitz, Grant, Jefferson, King, Kitsap, Klickitat, Okanogan, Pierce, San Juan, Skagit, Snohomish, Spokane, Walla Walla, and Whatcom.
Phase 3 counties include: Asotin, Columbia, Ferry, Garfield, Grays Harbor, Island, Kittitas, Lewis, Lincoln, Mason, Pacific, Pend Oreille, Skamania, Stevens, Thurston, Wahkiakum, and Whitman.
NAR Urges Examination of Federal Housing Assistance Programs
"According to the Rental Housing Survey of the U.S. Census Bureau, more than 40 percent of the nation's 48 million total rental units are owned by mom-and-pop individual investors. Without rental income, it will be difficult for these housing providers to pay their mortgages, taxes, insurance, maintenance workers, and other expenses. In addition, many of these owners rely on this rental income to cover their own necessities, including housing, food, and medical needs. The National Association of REALTORS® urges support for emergency rental assistance. Direct federal rental assistance to housing providers will help alleviate some of the financial strain on property owners and stop the cascading effects on local economies."
At Home With Diversity Webinar 10/6
The At Home with Diversity® Course titled "Expand your Business and Horizons: Cultivating Multicultural Relationships is Good for Business, has never been more relevant. WR Instructors Mark Kitabayashi and Margo Wheeler will teach this virtual class over two days - Oct. 6th and 7th from 9am-12pm. You must attend both days to receive course credit.
LEGAL HOTLINE Q & A
.
QUESTION OF THE WEEK
I had a question regarding rent backs after closing and how those tie into the current eviction moratorium going on in the state? I do not have a situation that I am currently dealing with, but depending on your answer, I would steer even further clearer of the rent backs at the present moment.
ANSWER
Seller's tenancy (aka possession after closing) is covered by the Governor's Moratorium on Evictions, in place through October 15. The moratorium prohibits delivery of a notice to terminate tenancy except under very limited circumstances. "This prohibition applies unless the landlord, property owner, or property manager (a) attaches an affidavit attesting that the action is necessary to respond to a significant and immediate risk to the health, safety, or property of others created by the resident; or (b) provides at least 60 days' written notice of intent to (i) personally occupy the premises as a primary residence, or (ii) sell the property. "
If buyer intends to personally occupy the property, buyer could potentially evict seller but even then, buyer must deliver 60 days notice to seller/tenant. Broker should advise buyer to seek legal counsel. Under normal circumstances, a property manager could draft and deliver a notice of termination to a tenant. These current times are anything but "normal". Washington's residential LL/T laws are currently being controlled by the stroke of the Governor's pen and those "laws" have changed three times since early March 2020.
Landlord must attach an affidavit attesting to risk or deliver 60 days notice to terminate the tenancy for sale or personal occupancy. The exact language that must be included in the notice is not referenced in the Governor's moratorium. If necessary to evict seller, buyer should work with legal counsel to ensure that the language included on the landlord's termination notice to the tenant is sufficient to trigger the 60 day termination right or the right to terminate based on risk.
The Governor's moratorium also does not specify the proper method for delivery of any notice. RE lawyers have been debating what is necessary to constitute proper delivery, necessary to trigger the 60 day termination right. There is debate as to whether it is necessary to personally serve the tenant versus posting the property and mailing the notice. Again, landlord's lawyer should advise landlord as to the form of delivery that is necessary to gain the protections afforded to landlord by the Governor's moratorium.
It is absolutely critical that any notice be properly drafted and delivered. If not, the court will not process any necessary eviction actions and the new buyer/landlord will not be aware of the defects in the notice until it is too late to make a meaningful cure. The Agency Law obligates brokers to advise clients to seek the advice of an expert in areas that exceed the scope of broker's expertise. Interpreting and complying with the Governor's rapidly changing moratoriums is not something that broker is licensed or insured to do for landlord/seller. Broker should advise landlord, in writing, to seek legal counsel.
Buyer brokers should counsel enormous caution to any buyer who is inclined to give a seller post-closing occupancy rights. Before buyer agrees to give seller possession after closing, broker should advise buyer, in writing, to seek legal counsel. If buyer has already entered an agreement with seller granting post-closing possession, broker should advise buyer to seek legal counsel at the first hint that seller may not be moving timely.
The Legal Hotline is a Washington REALTOR® Member only benefit. These Q&A's are intended for Washington REALTOR® members. If you have questions and are a primary member in good standing with Washington REALTORS®, visit www.warealtor.org to contact the Legal Hotline Lawyer. You will need your NRDS ID and password to inquire with the Legal Hotline or search the database.
MORTGAGE RATES
Source: Freddie Mac
Survey Released September 10, 2020
Articulating Your Value In Today's Market
LIVE WEBINAR FORMAT |  Friday, September 18 | 3.0 CE
Recent NWMLS rules changes have made it more important than ever to be able to effectively and confidently present your professional value to clients. Join us for a lively conversation and walk away with tips and tricks that will help you clearly distinguish yourself from the competition.
NAR Code of Ethics Webinar
LIVE WEBINAR FORMAT |  Tuesday, September 29 | 3.0 CE
All REALTORS® are required to complete ethics training of not less than 2 hours, 30 minutes of instructional time within two-year cycles. We are currently in Cycle 6 running from January 1st 2019 to December 31st 2020.
Real Estate Safety Matters Webinar
LIVE WEBINAR FORMAT |  Tuesday, September 29 | 3.0 CE
Developed in partnership with NAR's REALTOR® Safety program, this three and a half-hour course is an essential primer on how real estate professionals can limit risk to preserve safety—their safety, their clients' safety—and for positive business outcomes.
FRIDAY VIDEO UPDATE
.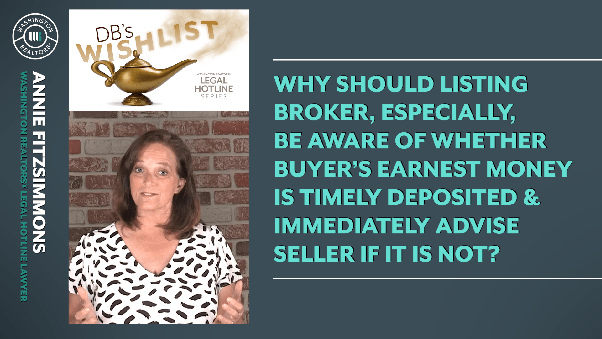 THANK YOU FOR BEING A
WASHINGTON REALTORS® MEMBER!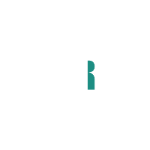 ©2020 Washington REALTORS® 
All Rights Reserved.
Toll Free : 800.562.6024 · Direct: 360.943.3100
Tech Helpline : 1-866-610-8939
or leave a message at 800.562.6027
Mailing : PO Box 719 Olympia, WA 98507-0719