Click here if you are having trouble viewing this message.
IMPORTANT MEMBER UPDATES
.
GOV. INSLEE ANNOUNCES FACE MASKS ARE REQUIRED IN PUBLIC PLACES IN WA STATE
Governor Inslee announced that as of Friday, June 26, face coverings will be required statewide in public indoor spaces and outdoor spaces where 6 ft. of distance cannot be maintained. Washington REALTORS® and the Northwest Multiple Listing Service will revise our COVID-19 FAQs with this updated information and redistribute. In the meantime, you can order facecoverings and other PPE from the NAR Team Store.
OVERCOMING BARRIERS TO FAIR HOUSING 
The mind science experts at the Perception Institute present an online workshop to help members avoid implicit bias in their daily business interactions. Drawing upon the latest evidence-based research, Perception explains how our brains' automatic, instant association of stereotypes with particular groups can cause us to treat those who are different from us unfairly, despite our best intentions and often without our conscious awareness. Perception then applies these concepts to the everyday work of REALTORS®, and offers strategies to override bias in order to convey respect, ensure fairness, and improve business relationships.
LEGAL HOTLINE Q & A
.
QUESTION OF THE WEEK
I have some married couples in my agency and a few function as real estate teams.  My question is: don't both brokers need to be on the listing agreements and/or the buyer's rep agreements (or at the very least have a sub-agency agreement)?  I assume if one spouse is strictly a TC and the other does not share any personal info with the TC that they would be covered.  But if both spouses are actively working with the client and sharing info back and forth there needs to be an agency relationship with both of them. Correct?
ANSWER
DB is absolutely correct. The fact that the two brokers are married has NOTHING to do with this issue. Any time two brokers hold themselves out as representing a client and have access to the client's confidential information, both brokers MUST have a formal agency relationship with the client. Otherwise, when the client's agent shares the client's confidential information with the other broker, the agent violates the Agency Law duty to maintain client confidential information.
No broker can represent a seller without a written agency agreement.  Thus, both team members must be identified in paragraph 2 of the Form 1 Listing Agreement or the listing firm's DB must appoint the other broker as an agent of the seller, probably using Form 1S to do so.  
There is an argument to be made that a broker can form an agency relationship with a buyer without a formal written agreement but if one broker has a written buyer agency agreement with a buyer and wants to share that buyer's confidential information with another broker, the other broker should also be identified on the Buyer Agency Agreement as an agent for the buyer or the firm's DB should appoint the other agent as an additional agent for the buyer. 
The Legal Hotline is a Washington REALTOR® Member only benefit. These Q&A's are intended for Washington REALTOR® members. If you have questions and are a primary member in good standing with Washington REALTORS®, visit www.warealtor.org to contact the Legal Hotline Lawyer. You will need your NRDS ID and password to inquire with the Legal Hotline or search the database.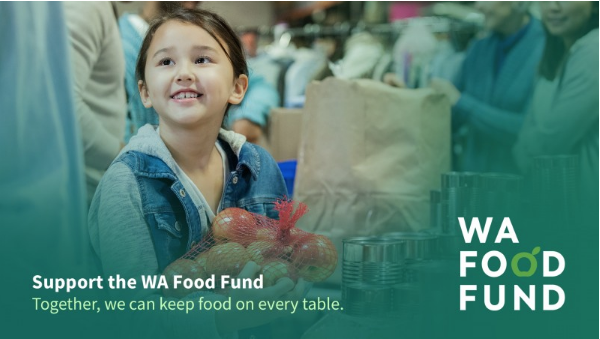 MORTGAGE RATES
Source: Freddie Mac
Survey Released June 18, 2020
EDUCATION
.
Reduced Price! At Home With Diversity
Washington REALTORS® is offering this 7.5 CE course to members at a reduced rate of $30 ($99 is the regular price). Join WR instructors Mark Kitabayashi and Margo Wheeler Willis for the At Home With Diversity® Course as they teach REALTORS® how to:
Assess and understand attributes of diversity in local markets and their impact on the real estate industry

Understand basic competencies to earn the confidence of potential buyers and sellers, regardless of race, ethnicity, religion, gender, handicaps, familial status, or national origin

Build a business plan that minimizes risk and successfully services all types of clients
This class will be taught over two days, and students must attend both dates in order to receive clock hours.
Internet Correct: Etiquette & Ethics in the Ethers 
Take this 3.0 FREE live webinar course taught by the knowledgable and energetic Terry Eccles-Pettet! Scheduled for Wednesday, June 24 at 10AM, this course covers best practices for using the Internet, email, social media and digital marketing for real estate. You're invited to take a look at today's online culture, Code of Ethics in the digital world, online rules as well as proper etiquette for navigating the web while building an online community & sphere. 
Get the win beyond the login!
Find yourself floating slowly towards the C2EX finish line? Earn your endorsement and join your Washington REALTOR member-peers to compete in the 2020 C2EX Challenge!

THANK YOU FOR BEING A
WASHINGTON REALTORS® MEMBER!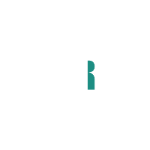 ©2020 Washington REALTORS® 
All Rights Reserved.
Toll Free : 800.562.6024 · Direct: 360.943.3100
Tech Helpline : 1-866-610-8939
or leave a message at 800.562.6027
Mailing : PO Box 719 Olympia, WA 98507-0719