Click here to view this message in your browser.
IMPORTANT UPDATES
.
NAR EXTENDS TELEHEALTH SIGN-UP
In the initial weeks of its introduction, more than 25,000 members and their families are receiving coverage through Members TeleHealthSM. Because of the tremendous response, NAR leaders have decided to extend the offer through May 31. The Leadership Team cited their strong feeling that REALTORS® and their families should have access to telemedicine at this time. Their message to members: "Stay home, stay safe. Nothing is more important than your health and welfare." The offer is also open to association executives in need, but enrollment is limited. 
TWO MORE FREE CE CLASSES AVAILABLE!
We've reached our cap for the free CE webinar classes scheduled for April 17th and April 20th so Washington REALTORS® has scheduled two additional FREE continuing education webinars. Use this time during the Stay Home, Stay Healthy order to knock out your Code of Ethics and Core classes while taking advantage of the free continuing education hours.
NAR'S AWD CLASS ON SALE 50% OFF
At Home With Diversity is an educational experience designed to present a picture of the changing face of the real estate industry. More importantly, the class teaches how real estate professionals can increase their sensitivity and adaptability to future market trends. Additionally, you will learn to thrive as an effective service provider and community leader. The course addresses issues of diversity, fair housing, and cultural differences. All three subjects are closely related and have value for real estate professionals who must serve diverse local markets
PLEASE CONTINUE TO REFERENCE THESE FAQS 
We encourage you to continue reading through the NAR FAQs to understand what types of loans and unemployment assistance are available. These FAQs are updated with new information frequently...


THANK YOU FOR BEING A
WASHINGTON REALTORS® MEMBER!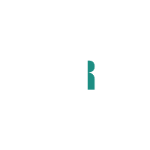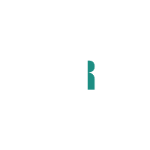 ©2020 Washington REALTORS® 
All Rights Reserved.
Toll Free : 800.562.6024 · Direct: 360.943.3100
Tech Helpline : 1-866-610-8939
or leave a message at 800.562.6027
Mailing : PO Box 719 Olympia, WA 98507-0719