Click here to view this message in your browser.
IMPORTANT UPDATES
.
GET CLARIFICATION ON MORTGAGE FOREBEARANCE BEFORE APPLYING
REALTORS® should encourage clients, family and friends to get clarification (in writing) from their mortgage servicers prior to applying for a mortgage forbearance to fully understand the impacts on their credit and ability to refinance their mortgage in the future.
COMPLY WITH COVID-19 GUIDELINES
NAR President Vince Malta shares an important message about REALTORS®' special responsibility to follow federal, state, and local COVID guidance to help keep their clients and communities safe.
FHA ROLLS OUT NEW MORTGAGE RELIEF OPTIONS
With a record number of people suddenly unemployed due to the impact of the coronavirus on the nation, the government is taking steps to allow some borrowers to pause their mortgage payments for six months or longer. The Department of Housing and Urban Development announced Thursday that the Federal Housing Administration is rolling out a "tailored set of mortgage payment relief options" for FHA mortgage borrowers who are being affected by the coronavirus.
WORKING FROM HOME? HAVING TECH ISSUES? WR PROVIDES FREE TECH SUPPORT 
As brokers adjust to the "new normal" of remote working, new challenges of adopting or adjusting to certain technologies presents an added level of stress. Fortunately, Washington REALTOR® members have access to tech support at no charge. The WR Tech Helpline can help talk you through setting up hardware or software, mobile apps, help solve virus issues, and more. Call, email or chat...
SHARING THE RELIEF EVERY HOMEOWNER IN YOUR DATABASE NEEDS
There may be someone in your database who has experienced a layoff due to the coronavirus pandemic. But you won't know until you ask.
Right now, during these challenging times, it's more important than ever for real estate professionals to make meaningful connections. There are resources available for homeowners affected by the pandemic, which they should pursue sooner rather than later...
  .
PLANT A 'VICTORY GARDEN' THIS SPRING
"Victory gardens"—vegetable gardens first popularized during World War I—are making a comeback amid the coronavirus pandemic. These gardens can be big or small, sprawling across yards and rooftops or tucked in several small pots. "Even with a small amount of acreage, homeowners are able to grow large gardens—and these assets can reduce the number of trips to the grocery store and reduce your odds of contracting the COVID-19 virus," Tim MacWelch, owner and lead instructor at Advanced Survival Training in Northern Virginia, told realtor.com®.
HOW TO PUT YOUR PANTRY IN ORDER
(AND STOP WASTING FOOD)
"When we recently dug into the deep, dark recesses of our cabinet to make way for the additional staples that would support an extended stay at home, we were surprised by what we found: canned goods and powdered mixes that had expired years ago, old pasta boxes containing few noodles and multiple open bags of pecans, which I had bought every year for Thanksgiving, believing we had none."
RESOURCES & LINKS
.


THANK YOU FOR BEING A
WASHINGTON REALTORS® MEMBER!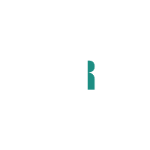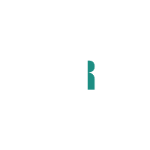 ©2020 Washington REALTORS® 
All Rights Reserved.
Toll Free : 800.562.6024 · Direct: 360.943.3100
Tech Helpline : 1-866-610-8939
or leave a message at 800.562.6027
Mailing : PO Box 719 Olympia, WA 98507-0719