Click here to view this message in your browser.


March 23, 2020 Edition
Dear WR Member,
We recognize that you are receiving a lot of information from many sources and that it can be a bit confusing and overwhelming. We've compiled these highlights and resources to help you stay informed and knowledgable on what your association is doing on behalf of REALTORS® and your clients during this pandemic. If you have specific questions, please feel free to email us at comments@warealtor.org. We hope that you and your families are staying safe and healthy. 
Steve Francks,
WR CEO
IMPORTANT UPDATES
.
WR EFFORTS TO ALLOW REMOTE NOTARIZATION
A critical issue to enable electronic transactions will be allowing remote notarization of documents. At the state level, Washington REALTORS® has initiated work with state agencies, the Governor's Office, and stakeholders to accelerate the implementation of Washington's remote notary law. This law passed the Legislature in 2019 but is not scheduled to take effect until October 2020. We are pursuing a number of ideas to allow remote notarization to occur immediately.
At the federal level, NAR is working with other trade associations and industry partners to support the "Securing and Enabling Commerce Using Remote and Electronic Notarization Act of 2020" (SECURE Notarization Act). NAR sent this letter to lawmakers in support of the bill. This legislation would continue and expand access to remote online notary (RON). It would permit immediate nationwide use of RON, with minimum standards and provide certainty for the interstate recognition of RON. The SECURE Notarization Act builds on ongoing efforts of lawmakers to promote remote transaction options for consumers.
NAR EFFORTS
In the last two weeks NAR has been communicating regularly with the staffs at the CFPB, HUD, FHFA, White House, as well as Fannie Mae and Freddie Mac and of course with Congress sharing REALTORS' concerns about the market and how deals are being impacted. From NAR Senior Policy Representative Ken Fears, here are a few items that NAR is working on...
NAR ASKS FOR RELIEF FOR SELF-EMPLOYED
NAR sent a letter to Congressional leaders urging them to include support for self-employed professionals and other small business owners as well as a follow-up letter on this issue as Congress considers additional relief packages. NAR also signed a coalition letter that would encourage Congress to provide readily accessible, unsecured credit to employers and self-employed individuals of all sizes to ensure they have the cash to pay their workers, rent, and other costs during this crisis...
NAR REQUESTS COMMERCIAL REAL ESTATE RELIEF IN COVID-19 RESPONSE
As the federal and state governments address the COVID-19 (coronavirus) crisis, NAR is advocating for the interests of commercial real estate in relief packages and stimulus plans. NAR's commercial real estate membership includes specialists in multifamily properties, small businesses, retail/restaurants, warehouses, and offices, among others - all sectors being impacted by the crisis. As Congress and the Administration consider relief measures for the country, NAR has requested that...
RESOURCES FOR PROPERTY OWNERS
Share these resources with property owners during the Covid-19 crisis, including IRS information, rural development, guidance from Fannie Mae and Freddie Mac, and more...
NAR HAS UPDATED THEIR OPEN HOUSE GUIDANCE DURING COVID-19
NAR's goal is to keep members informed about the evolving COVID-19 pandemic, its impact on the real estate industry, and to provide guidance on the many difficult decisions members are tackling on a daily basis. Consider how you may continue providing first-class services to clients, while also exemplifying REALTORS® as community leaders by demonstrating care for the health and well-being of clients, colleagues and the greater public welfare in reducing the risk of exposure to, and spread of, COVID-19.
WAYS TO HELP
.
DONATE TO YOUR LOCAL FOOD BANK
Communities can donate online to most local food banks. Donations of food supplies or money will go a long way to providing meals. Many communities have Meals on Wheels programs to help feed those who can't get out to stock supplies. 
DONATE BLOOD
Blood banks across Washington are in need of emergency donations. Blood donation sites are taking appointments online only and have instituted guidelines for safe donation during the COVID-19 pandemic. Search here for a blood drive near you. 
SUPPORT THE ELDERLY
Senior homes, nursing homes and elderly living alone are suffering from isolation. Many of our elderly do not have technology to stay connected. Sending adult coloring books, puzzles, and books to your local senior home or an elderly neighbor will help brighten a day.   
LOCAL ANIMAL SHELTERS NEED YOU
Your local animal shelter is in need of animal food and bleach for cleaning. If you have extra supplies at home or can donate please contact your local shelter. 
SUPPORT YOUR LOCAL MEDICAL COMMUNITY
Our medical professionals and first-responders are overwhelmed and running out of supplies. Here are a few ways you can make a difference.
There is a lack of protective masks across the country as supply chains become depleted. Many hospitals have secured the proper materials to make hospital grade masks.

If you can sew, please contact your community hospital to see what their need is.

If you do your own home projects or are a contractor, you might have a supply of N95 masks. If you can spare a few please donate to your local hospital.

Send an electronic gift card for meal pick up or Starbucks to your local emergency room. They will order pizza or coffee for their emergency room staff. 

If you know a hospital or medical caregiver, offer to pick up supplies and drop them off. Many medical caregivers are working round the clock and don't have time to supply their own home with necessities for their families.


THANK YOU FOR BEING A
WASHINGTON REALTORS® MEMBER!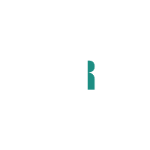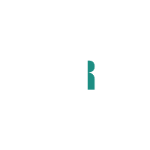 ©2020 Washington REALTORS® 
All Rights Reserved.
Toll Free : 800.562.6024 · Direct: 360.943.3100
Tech Helpline : 1-866-610-8939
or leave a message at 800.562.6027
Mailing : PO Box 719 Olympia, WA 98507-0719