Click here if you are having trouble viewing this message.
IMPORTANT UPDATES
.
APPRAISALS
Sehar Siddiqi, Senior Policy Representative for Advocacy with the National Association of REALTORS®, reported that FHFA, Fannie Mae and Freddie Mac will be issuing guidance in the next few days covering the appraisal process during the COVID-19 crisis. Stay tuned for more information.
ATTORNEY GENERAL WARNS OF COVID-19 SCAMS
Attorney General Bob Ferguson issued a new warning to Washingtonians about scammers looking to capitalize on fears around the COVID-19. "If you get a text or email promising cures, cash, or COVID-19 protection if you'll just click on a link, be wary," Ferguson said. "Scammers are likely trying to steal your personal information or install harmful software on your device. Scammers take advantage of fear and uncertainty to make you go against your better judgment and click on a link or share personal details. Remember: If something seems too good to be true, it probably is."
WEEKLY UPDATES AVAILABLE FROM NAR
The National Association of REALTORS® is committed to your safety and wellbeing. To help keep you informed, NAR is distributing a weekly member update with relevant information on how to ensure your health and safety, the virus' impact on the economy and your business, and its impact on NAR activities. The first update was released yesterday...
HUD ADVISORY STATEMENT
U.S. Department of Housing and Urban Development (HUD) authorized the Federal Housing Administration (FHA) to implement an immediate foreclosure and eviction moratorium for single family homeowners with FHA-insured mortgages for the next 60 days. These moratoriums are part of the continued effort to address impacts to the financial well-being of America's individuals, families, and businesses caused by Coronavirus (COVID-19).
MOST RECENT FLASH SURVEY 
On March 16-17 2020, NAR conducted a flash survey of members on the impact of the coronavirus on their market. The survey was delivered to a random sample of 72,734 members. 
VIRTUAL MEETING APPS
Many of these virtual meeting apps offer free or very affordable versions of their plans. Try utilizing one of these apps to help with social distancing protocols...


THANK YOU FOR BEING A
WASHINGTON REALTORS® MEMBER!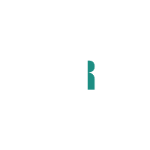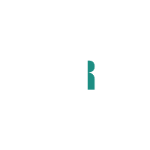 ©2020 Washington REALTORS® 
All Rights Reserved.
Toll Free : 800.562.6024 · Direct: 360.943.3100
Tech Helpline : 1-866-610-8939
or leave a message at 800.562.6027
Mailing : PO Box 719 Olympia, WA 98507-0719