Click here if you are having trouble viewing this message.
LEGAL HOTLINE Q & A
.
QUESTION OF THE WEEK:
I'm studying for my first license renewal. In my materials I came across this statement regarding a multiple offer situation: "Sellers can counter more than one offer and each counter can be different. Even if one of the buyers accepts the seller's counter under these circumstances, the seller does not have to accept the buyer's acceptance." What!?! This seems incorrect to me. Wouldn't the seller be contractually liable to fulfill each contract that was offered and agreed to?
ANSWER:
The quoted materials are unequivocally false and enormously dangerous! If broker has accurately and completely quoted the materials, the materials have the potential to lead brokers, less well-informed than the asking broker, into costly liability.
Broker is correct. If seller makes more than one counteroffer and more than one counteroffer is accepted, seller has sold seller's home to more than one buyer. Seller has no ability to choose, after offer acceptance, to not be in contract with a buyer. The whole point of a seller making a counteroffer to a buyer is that buyer can accept the offer and know that buyer has entered a binding contract for the purchase of seller's property.
There are some firms that will utilize an addendum conceptually known as a "multiple counteroffer addendum". The addendum purports to allow a seller to make multiple counteroffers while retaining the ability to later choose which "accepted" counteroffer the seller will convert to a binding agreement. This concept is so inherently fraught with risk that the statewide forms producer refuses to create a multiple counteroffer addendum and the Hotline lawyer advises avoiding use of any such addendum unless broker is working directly with broker's managing broker and is instructed to use the form and given education regarding how to use the form. Even in that situation, the Hotline lawyer has experience with brokers who sold a seller's property to more than one buyer and then had to pay one or more buyers to terminate the PSA so that seller could avoid lawsuits from multiple buyers.
The Legal Hotline is a Washington REALTOR® Member only benefit. These Q&A's are intended for Washington REALTOR® members. If you have questions and are a primary member in good standing with Washington REALTORS®, visit www.warealtor.org to contact the Legal Hotline Lawyer. You will need your NRDS ID and password to inquire with the Legal Hotline or search the database.
MEMBER NEWS & CAREER HELP
.
Coronavirus: A Guide for REALTORS®
As a real estate profession interacting with the public, you have greater chance of exposure to the Coronavirus. Please take all necessary precautions while performing your day to day responsibilities.  Use technology to interact with clients whenever possible and take the common sense measures recommended by the CDC. NAR has also recently released "A Guide for REALTORS®" with useful information regarding how this may be impacting the real estate industry...
It's Not Business As Usual for Real Estate Agents
As the spring selling season gets underway and the number of coronavirus cases rises across the United States, some real estate agents are in the delicate position of forgoing common practices such as holding open houses or even shaking hands.
Double Your Tax Refund with These 4 Home Improvement Projects
"If you're anything like me, you started earmarking your tax refund for projects around the house the moment you found out you would be getting one (hello, new rain gutters). If you're looking to invest that check from Uncle Sam back into your home this year, you'll want to focus on four areas that will make your tax dollars stretch even further." 


Spring Business Conference Registration Opens!
Online registration is open for the WR Spring Business Conference. This April 22nd-24th, please join us at Skamania Lodge in Stevenson, WA. Enjoy the beautiful atmosphere of Skamania while partaking in important Association Governnance. Learn about conference details and register here...
MORTGAGE RATES
Source: Freddie Mac
Survey Released March 04, 2020
Mortgage Rates Hit All-time Low
Freddie Mac: "The average 30-year fixed-rate mortgage hit a record 3.29 percent this week, the lowest level in its nearly 50-year history. Meanwhile, mortgage applications increased 10 percent last week from one year ago and show no signs of slowing down. Given these strong indicators in rates and sales, as well as recent increases in new construction, it's clear the housing market continues to be a positive force for the broader economy."
Registration for the Legal Symposium is Open! 
The Washington REALTOR® Legal Symposium features SIX real estate attorneys. REALTORS® and real estate licensees, join us for a day of real estate legal education focused on current trends and issues. 7.5 CE and lunch are included. REGISTRATION OPENS MARCH 25TH - This event sells out fast so register early!
ABR Designation Course:
"Accredited Buyer's Representative"
Tues-Wed, March 17-18
Bellingham | 12 CE 
CRB Designation Course: "Managing a
Multi-Generational Business"
Tuesday, March 17
Kennewick | 7.5 CE 
SRS Designation Course:
"Seller Representative Specialist"
Wed-Thurs, March 18-19
Kennewick | 16 CE 


THANK YOU FOR BEING A
WASHINGTON REALTORS® MEMBER!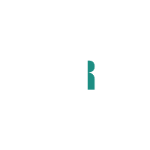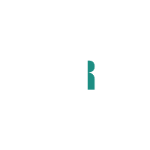 ©2020 Washington REALTORS® 
All Rights Reserved.
Toll Free : 800.562.6024 · Direct: 360.943.3100
Tech Helpline : 1-866-610-8939
or leave a message at 800.562.6027
Mailing : PO Box 719 Olympia, WA 98507-0719