Click here if you are having trouble viewing this message.


LEGAL HOTLINE
UPDATED INFO ON
COMFORT/SERVICE ANIMALS 
Friday Video Update | March 06, 2020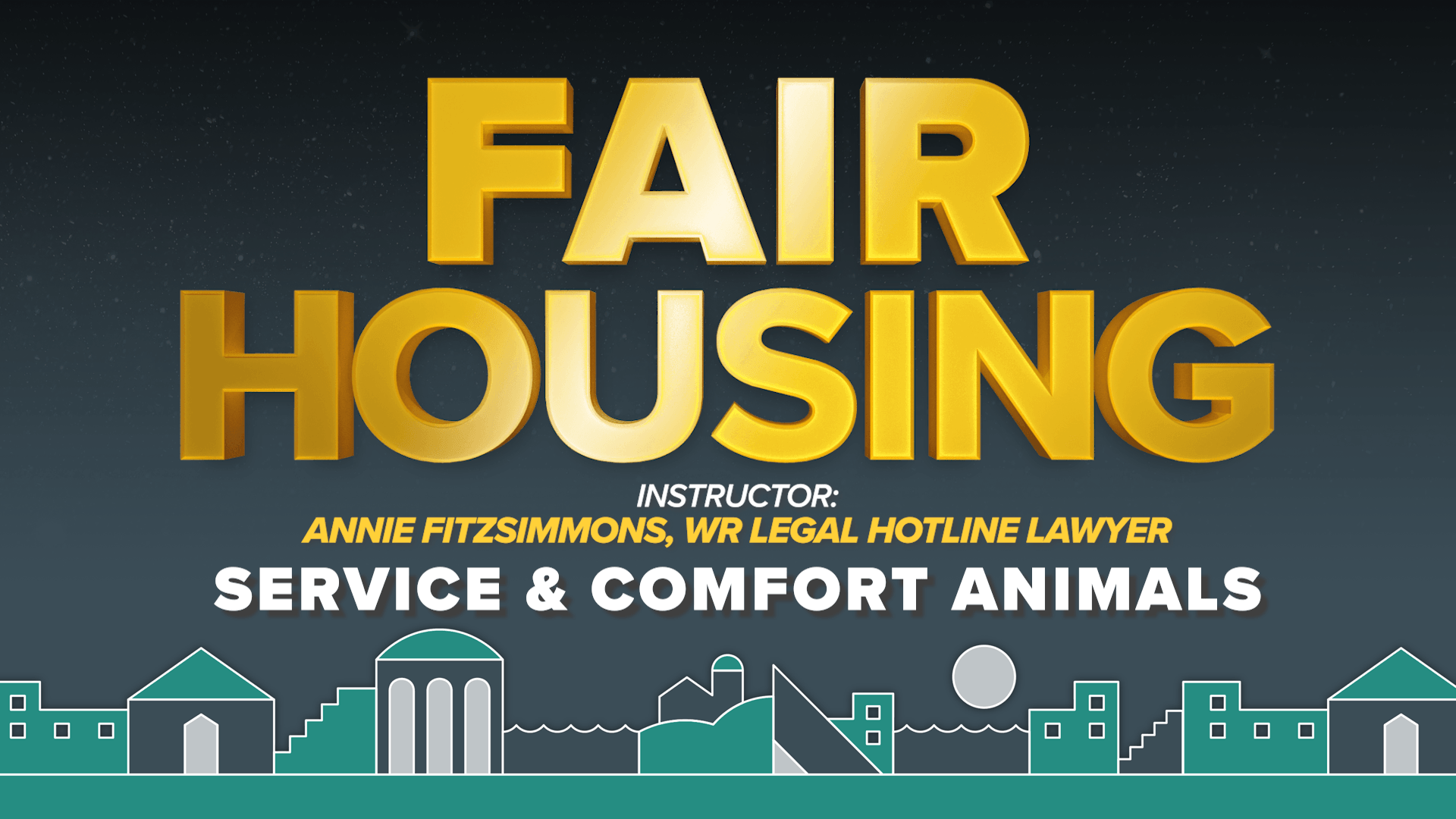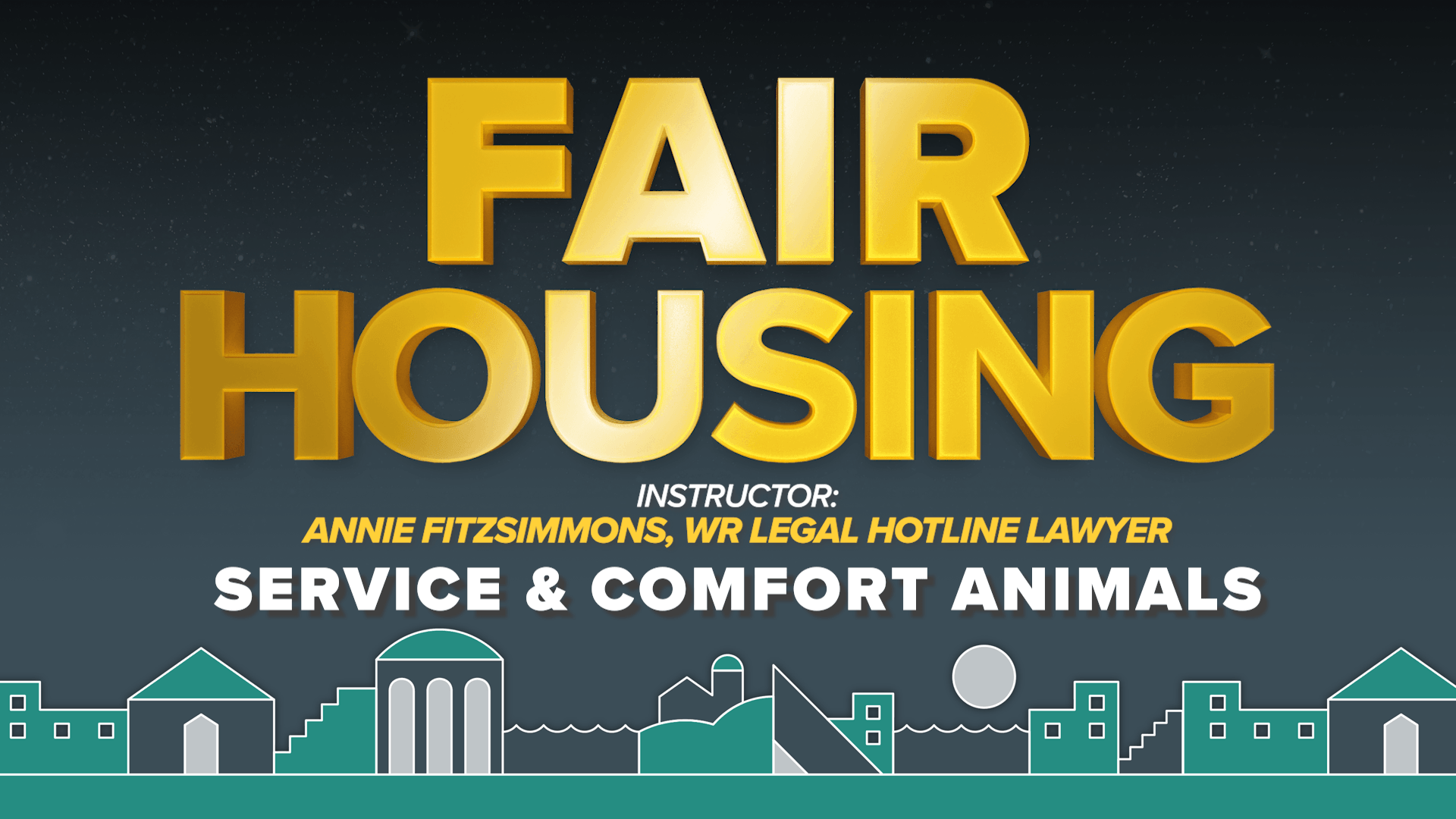 There have been a number of revisions to regulations pertaining to the Fair Housing Act over the years. One of the topics trending on the Legal Hotline surrounds comfort animals, which our WR Legal Hotline Lawyer Annie Fitzsimmons has clarification on. We recorded highlights from her recent class on this topic (and others to come in the following weeks) so that you can stay informed.
Previous weekly videos...
Only 1 Buyer in a Married Couple...A married buyer is purchasing separately from their spouse for whatever reason (the spouse's name will not be on the title)...Watch Video
There IS an "I" in teams...
How do you handle a team situation where one broker wants to break away from a team scenario and represent a competing buyer? Annie answers ...Watch Video
Agency Law Pamphlet...
Do you have to send landlords and tenants the Agency Law pamphlet?Washington REALTORS® Legal Hotline Lawyer Annie Fitzsimmons answers...Watch Video
Buyer Walk-through...
Washington REALTORS® Legal Hotline Lawyer Annie Fitzsimmons answers the following question: "How important is a Buyer walk-through in a post-closing litigation?" Watch Video
The Legal Hotline is a Washington REALTOR® Member Only benefit. If you have questions and are a primary member in good standing with Washington REALTORS®, visit www.warealtor.org to contact the Legal Hotline Lawyer. You will need your NRDS ID and password to inquire with the Legal Hotline or search the database.


THANK YOU FOR BEING A
WASHINGTON REALTORS® MEMBER!
©2020 Washington REALTORS® 
All Rights Reserved.
Toll Free : 800.562.6024 · Direct: 360.943.3100
Tech Helpline : 1-866-610-8939
or leave a message at 800.562.6027
Mailing : PO Box 719 Olympia, WA 98507-0719