Click here if you are having trouble viewing this message.
LEGAL HOTLINE Q & A
.
QUESTION OF THE WEEK:
I have a question about the specifics around sellers refusing to receive inspection results and then refusing to acknowledge relevant findings. If a buyer gets a home inspection by an inspector properly licensed under the RCW, does a denial of their findings by the seller and a questioning of the item's legitimacy count as a request for additional details or proof? Are they allowed to just refuse all information?
The seller countered buyer's inspection response by saying that the inspector was a liar, and that the specialist bids attached were inflated. Seller then refused any information or photos. Was this legal? Is a seller able to refuse inspection findings under all circumstances?
ANSWER:
It is important to remember that when buyer and seller enter a PSA, buyer agrees to buy seller's property on the terms set forth in the PSA. When a Form 35 inspection contingency is included, buyer retains the right to terminate the PSA if the condition of the property is not satisfactory to buyer based on buyer's inspection. That's it. That is all that Form 35 guarantees to buyer. Form 35 does not guarantee that seller will reduce the purchase price based on buyer's inspection findings. It does not guarantee that seller will agree to make repairs to seller's property based on the inspector's findings. It does not guarantee that seller must review buyer's inspector's findings. 
Form 35 provides time for the parties to negotiate a price reduction or seller repairs but nothing in the PSA obligates seller to negotiate with buyer or to modify the PSA. The PSA and contract law say that seller is contractually entitled to flatly reject any request by buyer to modify the agreed terms of the PSA AND buyer is prohibited from delivering any portion of the buyer's inspector's report to try to create leverage or pressure on seller to the contrary. If buyer believes that seller has requested a copy of buyer's inspector's report or any of its pages, buyer should receive clear communication of seller's request for that information in a written request either from seller directly or from seller's agent. If buyer (or buyer's broker) deliver buyer's inspector's report, or any of its pages, without seller's provable request for that information, buyer is in breach of contract. 
As an aside, Form 35 allows buyer to claim "Additional Inspection" time by delivering to seller, a properly marked Form 35R accompanied by buyer's inspector's recommendation for the additional inspection.  Buyer's delivery of inspector's recommendation does not justify delivery of pages from buyer's inspector's report. To the contrary, buyer could deliver a single page of buyer's inspector's report but all of the information on the page, that is not related to the inspector's recommendation, should be blacked out. Better yet, buyer should ask buyer's inspector to provide inspector's recommendation for additional inspection(s) on a stand-alone page.
None of this has anything to do with seller's existing statutory and common law obligations to disclose known conditions related to the property to future buyers should the current sale fail. Those obligations remain on seller. Those obligations are a separate consideration from any term established by a current buyer's Form 35 Inspection Contingency rights. The current buyer has no right to force seller to receive buyer's inspection report or any of its pages and no right to force seller to modify the originally agreed terms of the PSA.
The Legal Hotline is a Washington REALTOR® Member only benefit. These Q&A's are intended for Washington REALTOR® members. If you have questions and are a primary member in good standing with Washington REALTORS®, visit www.warealtor.org to contact the Legal Hotline Lawyer. You will need your NRDS ID and password to inquire with the Legal Hotline or search the database.
MEMBER NEWS & CAREER HELP
.
Broker Update on B&O Tax Increase 
In 2019, Washington REALTORS® worked to exclude real estate brokers from a significant increase in the state's business and occupation tax. This session, the Washington Department of Revenue asked for clarification on how real estate brokers were exempt from this increase. Some brokerages may have even received an erroneous notice that they would be charged the increase in B&O Tax.
WR once again defended real estate brokers from the B&O Tax increase and are happy to report that a bill clarifying real estate brokers' exemption from the increase has passed both the House and the Senate and has been signed by the Governor. For questions on this, contact Nathan Gorton in Government Affairs at nathan.gorton@warealtor.org.
New Member Benefit: CyberPolicy 
You now have access to specialized plans designed to meet the unique needs of real estate professionals, with support to help quickly restore your business should cyber attack or fraud occur. Plus, NAR members receive premium discounts, higher coverage limits, no retroactive date, and more. Members can compare, quote, and buy cyber liability insurance from select first-class carriers through an entirely paperless quoting and binding process. 
Legal Hotline Videos Are Available as Podcasts
We recognize that Washington REALTOR® members spend a lot of time in their cars. Did you know that we've uploaded many of the Legal Hotline videos as podcasts so you can now listen on the go? 
MORTGAGE RATES
Source: Freddie Mac
Survey Released February 20, 2020
From REALTOR® to Instructor.
This dynamic 2 day class on March 4-5, 2020 will help train and prepare you to effectively instruct adult learners, provide techniques on how to deliver information, show how to organize your content, give you tips on what is needed for a successful class and create great learning experiences. This 15.0 clock hour course satisfies the Department of Licensing requirement for Instructor Certification Approval.
May the Forms Be With You
March 4
Longview
7.5 CE 
Don't Get Whacked by the WACs
March 5
Kennewick
3.5 CE 
Fair Housing
Class
March 5
Kennewick
4.0 CE 
NAR Code of Ethics
March 6
Tacoma
3.0 CE 
NAR Code of Ethics
March 10
Puyallup
3.0 CE 
Current Issues
March 10
Puyallup
3.5 CE 
Home Staging on a Budget
March 12
Olympia
3.5 CE 
Procuring
 Cause
March 12
Olympia
4.0 CE 
ABR Designation Course:
"Accredited Buyer's Representative"
Tues-Wed, March 17-18
Bellingham | 12 CE 
CRB Designation Course: "Managing a
Multi-Generational Business"
Tuesday, March 17
Kennewick | 7.5 CE 
SRS Designation Course:
"Seller Representative Specialist"
Wed-Thurs, March 18-19
Kennewick | 16 CE 


THANK YOU FOR BEING A
WASHINGTON REALTORS® MEMBER!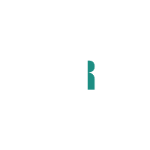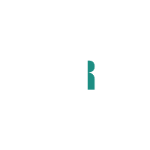 ©2020 Washington REALTORS® 
All Rights Reserved.
Toll Free : 800.562.6024 · Direct: 360.943.3100
Tech Helpline : 1-866-610-8939
or leave a message at 800.562.6027
Mailing : PO Box 719 Olympia, WA 98507-0719