Click here if you are having trouble viewing this message.
LEGAL HOTLINE Q & A
.
QUESTION OF THE WEEK:
I've been told that as a Property Management company in Washington, we CANNOT deny an applicant based on a criminal record. While taking a continuing education class, I found a slide stating that we can discriminate on that basis. What is your take?
ANSWER:
The slide is probably somewhat accurate but very dangerous. The issue is far more complicated than simply stating that a landlord may discriminate against a tenant based on past criminal convictions. In fact, if a landlord has a policy prohibiting any person with a criminal history from renting property, the landlord will violate state and federal laws as those laws were interpreted and enforced by Washington's Attorney General, Bob Ferguson.
Several years ago, the AG brought actions against property managers who eliminated potential tenants based only on the fact that the tenant had a felony on their record. Because there are statistically more people of color with felonies on their records, a policy that prohibits all felons has a disproportionate impact on people of color, thus violating the Fair Housing Act as interpreted by AG Ferguson's office. As a result, Washington requires that it's landlords consider a criminal history as grounds only for asking additional questions.  
Landlords should also inquire as to the nature of the crime, when it was committed, what the person has done since that time, whether they have fulfilled their sentence, whether they have participated in any rehab programs and what their recent record reflects. The landlord's decision should be a fair reflection of the applicant's entire past and recent past rather than imposing a disqualification based only on an event that occurred years prior.
While the slide is technically correct...a tenant applicant can be denied on the basis of a criminal history...the actual answer is far more complex than that simple statement and to act on the simplicity of the statement given in the slide will result in a landlord suffering the same consequence as the property managers who were defendants in the AG's action several years ago.
The Legal Hotline is a Washington REALTOR® Member only benefit. These Q&A's are intended for Washington REALTOR® members. If you have questions and are a primary member in good standing with Washington REALTORS®, visit www.warealtor.org to contact the Legal Hotline Lawyer. You will need your NRDS ID and password to inquire with the Legal Hotline or search the database.
MEMBER NEWS & CAREER HELP
.
Thank You!
Thank you to the 500+ members who attended our Legislative Day event late last week. Stay tuned for a full "Hill Day" recap email tomorrow! 
Next Phase of "That's Who We R" Campaign
February 3rd is the anticipated launch date of the evolution of the "That's Who We 'R'" campaign launched in 2019. NAR has provided several ways for you to leverage this campaign in your business, including: the new NAR+Photogy App, branded material, pre-written promo copy, logo downloadables and more...
'90s NAR Video of REALTORS® In the Future
Go back in time and feel the '90s vibes yourself by watching the full video, titled "The Broker's Office in the Year 2000," posted on NAR's YouTube account below.
MORTGAGE RATES
Source: Freddie Mac
Survey Released January 23, 2020
From REALTOR® to Instructor.
This dynamic 2 day class on March 4-5, 2020 will help train and prepare you to effectively instruct adult learners, provide techniques on how to deliver information, show how to organize your content, give you tips on what is needed for a successful class and create great learning experiences. This 15.0 clock hour course satisfies the Department of Licensing requirement for Instructor Certification Approval.
NAR
Code of Ethics
February 13
Bellingham
3.0 CE 
When Article 12 Meets Soc. Media
February 13
Wenatchee
3.5 CE 
NAR
Code of Ethics
February 13
Wenatchee
4.0 CE 
Fair
Housing
February 21
Tacoma
4.0 CE 
Agency
Law 
February 21
Tacoma
3.5 CE 
NAR Code of Ethics
March 6
Tacoma
3.0 CE 
NAR Code of Ethics
March 10
Puyallup
3.0 CE 
Current Issues
March 10
Puyallup
3.5 CE 
ABR Designation Course:
"Accredited Buyer's Representative"
Tues-Wed, March 17-18
Bellingham | 12 CE 
CRB Designation Course: "Managing a
Multi-Generational Business"
Tuesday, March 17
Kennewick | 7.5 CE 
SRS Designation Course:
"Seller Representative Specialist"
Wed-Thurs, March 18-19
Kennewick | 16 CE 


THANK YOU FOR BEING A
WASHINGTON REALTORS® MEMBER!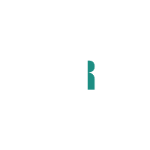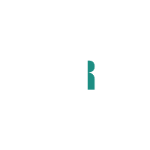 ©2020 Washington REALTORS® 
All Rights Reserved.
Toll Free : 800.562.6024 · Direct: 360.943.3100
Tech Helpline : 1-866-610-8939
or leave a message at 800.562.6027
Mailing : PO Box 719 Olympia, WA 98507-0719