Click here if you are having trouble viewing this message.
LEGAL HOTLINE Q & A
.
QUESTION OF THE WEEK:
Regret how "picky" this question is, but the whole discussion can be. On Form 17, Line 3D(5), under Sewer/On-Site Sewage System, the Seller writes the number of bedrooms in the blank. But Seller DOES NOT check a box because neither box applies (the only two boxes are "don't know" and "N/A").  I presume it is acceptable to have this line with no box checked because something was written on the subject line. I'm only concerned because last week's Friday Video said that exactly one box should be marked on every horizontal set of four boxes…granted, there are only two boxes on this question.
ANSWER:
Broker is correct and following the Hotline video on this topic, a number of brokers were confused so the question is good and not picky (or at least if it is picky, it is a good picky :). This Form 17 question (and the one below it) are exceptions to the "every set of boxes must have one checked" rule. In fact, with respect to these two septic questions (asking when the system was inspected and how many bedrooms the system serves), the seller properly answers the question by providing the information sought by the question on the blank line and only if the seller does not know the answer or the question is inapplicable (because the home is on sewer) would a box be marked.
The Legal Hotline is a Washington REALTOR® Member only benefit. These Q&A's are intended for Washington REALTOR® members. If you have questions and are a primary member in good standing with Washington REALTORS®, visit www.warealtor.org to contact the Legal Hotline Lawyer. You will need your NRDS ID and password to inquire with the Legal Hotline or search the database.
Legislative Day Event is this week!
We are looking forward to seeing you all! Download the Washington REALTORS® Events App here to stay connected during the event. The hashtag for the event is #WRLegDay. If you didn't register, you can still come and register on-site (please note that the Installation Banquet on Wednesday Night is sold out). Safe travels and see you this week!
Winter 2020 RE Magazine is Available...
Get a Cyberscurity Guide from the Legal Hotline, read about Embracing Scrutiny by Sam DeBord, understand GSE Reform and more...




MORTGAGE RATES
Source: Freddie Mac
Survey Released January 16, 2020
Draft Like
A Lawyer
February 5-6
Seattle
15 CE 
NAR
Code of Ethics
February 13
Bellingham
3.0 CE 
Fair
Housing
February 21
Tacoma
4.0 CE 
Agency
Law 
February 21
Olympia
3.5 CE 
NAR Code of Ethics
March 6
Tacoma
3.0 CE 
NAR Code of Ethics
March 10
Puyallup
3.0 CE 
Current Issues
March 10
Puyallup
3.5 CE 
ABR Designation Course:
"Accredited Buyer's Representative"
Tues-Wed, March 17-18
Bellingham | 12 CE 
CRB Designation Course: "Managing a
Multi-Generational Business"
Tuesday, March 17
Kennewick | 7.5 CE 
SRS Designation Course:
"Seller Representative Specialist"
Wed-Thurs, March 18-19
Kennewick | 16 CE 


THANK YOU FOR BEING A
WASHINGTON REALTORS® MEMBER!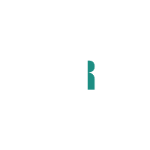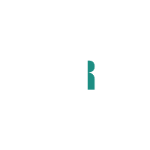 ©2020 Washington REALTORS® 
All Rights Reserved.
Toll Free : 800.562.6024 · Direct: 360.943.3100
Tech Helpline : 1-866-610-8939
or leave a message at 800.562.6027
Mailing : PO Box 719 Olympia, WA 98507-0719