Click here if you are having trouble viewing this message.
LEGAL HOTLINE Q & A
.
QUESTION OF THE WEEK:
I recently had an accepted offer where, in all the signature lines and initial blocks, the seller signed by writing the actual company name but no representative of the company actually signed. The listing agent said this is okay but she did send an addendum identifying the "seller's full name as John Doe" and then explaining that the "property was bought and sold under his LLC: JD Investments LLC". All of the documents were signed and/or initialed by "JD Investments LLC". The signature of a human being never appears.  Do we have a binding contract?
ANSWER:
Probably not. Broker should consult the title company that will be asked to insure title. The title company will provide a copy of the precise signature block that will be required on the deed to convey title. That same signature is necessary to create a binding PSA. The signature block will always require the signature of a human being who is acting on the stated authority of controlling documents, to bind the entity. The name of the entity, written in cursive, is not the signature of the entity and will not, alone, bind the entity.
The Legal Hotline is a Washington REALTOR® Member only benefit. These Q&A's are intended for Washington REALTOR® members. If you have questions and are a primary member in good standing with Washington REALTORS®, visit www.warealtor.org to contact the Legal Hotline Lawyer. You will need your NRDS ID and password to inquire with the Legal Hotline or search the database.
MEMBER NEWS & CAREER HELP
.
Realtor® Leaders Meet with Secretary Carson, Pass Sweeping New Fair Housing Action Plan
The National Association of Realtors® met with Housing and Urban Development Secretary Ben Carson and other senior Department officials on Wednesday in Washington to discuss fair housing issues just hours after unanimously passing a new plan to tackle the issue.
NAR Is Teaming Up to Promote the 2020 Census...
The U.S. Census Bureau designated the National Association of REALTORS® a national partner for the upcoming 2020 census. NAR has agreed to urge its 1.4 million members to take part in the census and to encourage their communities to do so as well.


Last Chance for Early Bird Pricing
Early Bird Pricing ends January 15th. The 2020 Legislative Day event is an opportunity for hundreds of REALTOR® members to join their local and state association on the Hill, talk with our elected representatives and to present a unified voice advocating for property owners and their rights throughout Washington State. Real estate related Legislation is influenced by your voice! Find out more information and register.
MORTGAGE RATES
Source: Freddie Mac
Survey Released January 9, 2019
Draft Like
A Lawyer
Wed-Thurs, February 5-6
Seattle
15 CE 
NAR
Code of Ethics
Thursday, February 13
Bellingham
3.0 CE 
Fair
Housing
Friday, February 21
Tacoma
3.5 CE 
Agency
Law 
Friday, February 21
Olympia
4.0 CE 
ABR Designation Course:
"Accredited Buyer's Representative"
Tues-Wed, March 17-18
Bellingham | 12 CE 
CRB Designation Course: "Managing a
Multi-Generational Business"
Tuesday, March 17
Kennewick | 7.5 CE 
SRS Designation Course:
"Seller Representative Specialist"
Wed-Thurs, March 18-19
Kennewick | 16 CE 


THANK YOU FOR BEING A
WASHINGTON REALTORS® MEMBER!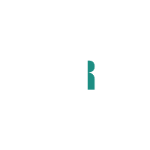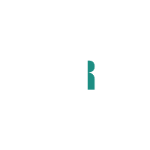 ©2020 Washington REALTORS® 
All Rights Reserved.
Toll Free : 800.562.6024 · Direct: 360.943.3100
Tech Helpline : 1-866-610-8939
or leave a message at 800.562.6027
Mailing : PO Box 719 Olympia, WA 98507-0719