Click here if you are having trouble viewing this message.
LEGAL HOTLINE Q & A
.
QUESTION OF THE WEEK:
The seller died in the condo and he wasn't found for two months.  When I was called to talk with the seller, the hazmat team had cleaned the home and a restoration company has been hired to finish the cleaning, painting, replace carpets, etc.  The HVAC cannot be turned on as it will re-contaminate the condo and it will cost $30,000 to re-clean the condo (according to the seller).  There will be no seller disclosures of course.  What challenges do you see with this situation? 
ANSWER:
If broker were not the DB, she should work with her DB on handling this situation.  Since broker is the DB, she may want to consult her legal counsel for assistance in properly handling the difficulties imposed by this situation.  It is presumed that this question seeks information only as it relates to disclosure obligations for seller and listing broker.  The fact that this property is a condo unit adds complexity to the clean up and potential contamination to other units.  Presumably, since the clean up has already been conducted to some degree, seller has already worked with the HOA as necessary.  If not, broker should advise seller, in writing, to seek legal counsel with respect to seller's relationship to the HOA and any issues that need to be clarified between the seller and the HOA.
The fact that seller is an estate and thus exempt from the Seller Disclosure Act does not exempt the estate or the PR/executor from common law duties to disclose known material defects within the property.  Neither does it exempt listing broker from the obligation to disclose known Material Facts as required by the Agency Law.  It is not clear what must be done to eliminate the HVAC problem but it would appear that any buyer will have a significant expense associated with replacing and/or restoring the HVAC system before the home can be occupied.  If this is true, then the fact of contamination must be disclosed by the seller and if not by the seller, then by broker. 
Broker, however, has no authority to tell the seller what seller must disclose since to do so is to engage in the unauthorized practice of law.  Accordingly, all that broker can do with respect to the seller is advise seller to seek legal counsel for assistance in determining what seller must disclose.  Broker should make the advice to seller, to seek legal counsel, in writing so that broker can prove later, if necessary, that broker gave the advice.  If seller does not make full disclosure of all the Material Facts known to broker, then broker may have an obligation to supplement seller's disclosure. 
Broker should discuss this issue with her firm's legal counsel.  Broker may also, potentially, be able to discuss this issue with her firm's E&O carrier.  The insurance carrier may be able to give broker insights about the best way to make these disclosures and how to handle the seller if the seller is reluctant to make disclosures personally.  Or, broker's E&O carrier may simply redirect broker to the firm's legal counsel.
The Legal Hotline is a Washington REALTOR® Member only benefit. These Q&A's are intended for Washington REALTOR® members. If you have questions and are a primary member in good standing with Washington REALTORS®, visit www.warealtor.org to contact the Legal Hotline Lawyer. You will need your NRDS ID and password to inquire with the Legal Hotline or search the database.
MEMBER NEWS & CAREER HELP
.
NAR+Photofy! New NAR App Lets You Personalize, Share Social Media Assets
NAR has partnered with Photofy, a content creation app, to develop a custom version that's preloaded with shareable social media graphics and videos from the popular That's Who We R advertising campaign. 
One great feature of the NAR+Photofy app is that you can personalize a selection of the campaign's assets. With just a few taps, you can add your photo or logo, and contact information-then share the graphics on your social media accounts. That means you can amplify the campaign by helping your sphere of influence understand what the REALTOR "R" stands for. NAR will be adding assets to the app as new campaign creative becomes available.
2019's Big Takeaways for Real Estate
The most noteworthy industry news stories that are likely to influence how the business unfolds in 2020.


WHY REGISTER FOR LEGISLATIVE DAY?
The 2020 Legislative Day event is an opportunity for hundreds of REALTOR® members to join their local and state association on the Hill, talk with our elected representatives and to present a unified voice advocating for property owners and their rights throughout Washington State. Real estate related Legislation is influenced by your voice! Find out more information and register.
MORTGAGE RATES
Source: Freddie Mac
Survey Released January 02, 2019
EDUCATION
.
New Online Education Resource! 
WR has partnered with The CE Shop, the leader in online real estate education, to provide you with the highest quality Continuing Education courses. These are state-approved, self-paced courses that you can take from the comfort of your own home or anywhere you have internet access. Take 30% off with Promo Code NEWYEAR30. Shop now...


Draft Like A Lawyer:
What do Forms Say & 
How to Use Them
Wed-Thurs, February 5-6
Seattle | 15 CE 
NAR Code
of Ethics (AM)
Wednesday, February 05
Olympia
3.0 CE 
NAR Code
of Ethics (PM)
Wednesday, February 05
Olympia
3.0 CE 
NAR Code
of Ethics (EVE)
Wednesday, February 05
Olympia
3.0 CE 
Professional Standards Express
Thursday, February 06
Spokane
4.0 CE 
Procuring
Cause
Thursday, February 06
Spokane
4.0 CE 
Fair
Housing
Friday, February 21
Tacoma
3.5 CE 
Agency
Law 
Friday, February 21
Olympia
4.0 CE 
ABR Designation Course:
"Accredited Buyer's Representative"
Tues-Wed, February 25-26
Bellingham | 12 CE 
CRB Designation Course: "Managing a
Multi-Generational Business"
Tuesday, March 17
Kennewick | 7.5 CE 
SRS Designation Course:
"Seller Representative Specialist"
Wed-Thurs, March 18-19
Kennewick | 16 CE 


THANK YOU FOR BEING A
WASHINGTON REALTORS® MEMBER!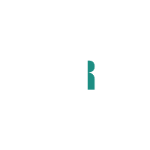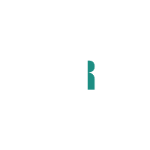 ©2020 Washington REALTORS® 
All Rights Reserved.
Toll Free : 800.562.6024 · Direct: 360.943.3100
Tech Helpline : 1-866-610-8939
or leave a message at 800.562.6027
Mailing : PO Box 719 Olympia, WA 98507-0719