Click here if you are having trouble viewing this message.
LEGAL HOTLINE Q & A
.
QUESTION OF THE WEEK:
Our real estate firm received a notice from the Washington Department of Revenue about a new 20% increase in the business and occupation ("B&O") tax that takes effect on January 1, 2020.  Does this B&O tax increase apply to real estate brokers?
ANSWER:
No. In 2019, the Washington Legislature imposed a 20% increase in the B&O tax from 1.5% to 1.8% on most professional and service businesses, such as attorneys, accountants, and technology companies.  This B&O tax increase was termed a "work force education surcharge."  However, due to Washington REALTORS® efforts during the last Legislative Session, real estate brokers were excluded from this tax increase so the B&O tax rate for real estate brokerage activities remains at 1.5%. 
The Legal Hotline is a Washington REALTOR® Member only benefit. These Q&A's are intended for Washington REALTOR® members. If you have questions and are a primary member in good standing with Washington REALTORS®, visit www.warealtor.org to contact the Legal Hotline Lawyer. You will need your NRDS ID and password to inquire with the Legal Hotline or search the database.
MEMBER NEWS & CAREER HELP
.
2020 Housing Market Predictions
Realtor.com has released their National Housing Forecast 2020. We can expect to see housing markets search for new balance...
How Student Loan Debt is Defining American's
"Student loan debt holders do want to own a home; that's part of their American dream," said @nardotrealtor's Jessica Lautz. Large balances can make it hard to qualify for a mortgage. Monthly bills can prevent them from saving for a down payment.


WHY REGISTER FOR LEGISLATIVE DAY?
The 2020 Legislative Day event is an opportunity for hundreds of REALTOR® members to join their local and state association on the Hill, talk with our elected representatives and to present a unified voice advocating for property owners and their rights throughout Washington State. Real estate related Legislation is influenced by your voice! Find out more information and register.
MORTGAGE RATES
Source: Freddie Mac
Survey Released December 26, 2019
Draft Like A Lawyer:
What do Forms Say & 
How to Use Them
Wed-Thurs, February 5-6
Seattle | 15 CE 
NAR Code
of Ethics (AM)
Wednesday, February 05
Olympia
3.0 CE 
NAR Code
of Ethics (PM)
Wednesday, February 05
Olympia
3.0 CE 
NAR Code
of Ethics (EVE)
Wednesday, February 05
Olympia
3.0 CE 
Professional Standards Express
Thursday, February 06
Spokane
4.0 CE 
Procuring
Cause
Thursday, February 06
Spokane
4.0 CE 
Fair
Housing
Friday, February 21
Tacoma
3.5 CE 
Agency
Law 
Friday, February 21
Olympia
4.0 CE 
ABR Designation Course:
"Accredited Buyer's Representative"
Tues-Wed, February 25-26
Bellingham | 12 CE 
CRB Designation Course: "Managing a
Multi-Generational Business"
Tuesday, March 17
Kennewick | 7.5 CE 
SRS Designation Course:
"Seller Representative Specialist"
Wed-Thurs, March 18-19
Kennewick | 16 CE 


THANK YOU FOR BEING A
WASHINGTON REALTORS® MEMBER!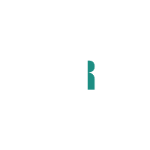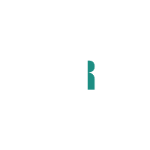 ©2019 Washington REALTORS® 
All Rights Reserved.
Toll Free : 800.562.6024 · Direct: 360.943.3100
Tech Helpline : 1-866-610-8939
or leave a message at 800.562.6027
Mailing : PO Box 719 Olympia, WA 98507-0719