Click here if you are having trouble viewing this message.
LEGAL HOTLINE Q & A
.
QUESTION OF THE WEEK:
We have a few teams that are family. If one member represents the seller and another member of the team (but a relative of the listing broker) represents the buyer, how should they disclose that to all parties?
ANSWER:
The fact that the brokers have a familial relationship does not alter agency law.  Unless the listing broker has been appointed, by the DB, as an agent for the buyer, the listing broker represents seller exclusively. And, unless the buyer broker has been appointed by the DB, as an agent for the seller, the buyer's agent represents the buyer exclusively.
The fact that the brokers are related is irrelevant.  All client confidences must be maintained by both brokers and each broker must fulfill his/her Agency Law duties.  State law does not require disclosure of this familial relationship unless the familial relationship creates a conflict of interest. It is unclear to the Hotline lawyer, what that conflict would be.
Broker should consult her local REALTOR® Association to determine whether the Code of Ethics requires disclosures of this familial relationship that are not required by Washington law.
MEMBER NEWS & CAREER HELP
.
WR Takes Action on Fair Housing
The recent undercover Newsday report produced powerful evidence of real estate agents violating Fair Housing law. Washington REALTORS® intends to be a leading contributor to strengthening awareness of, and compliance with, Fair Housing laws and to achieving equal opportunity in housing in Washington state - see last weeks announcement...
Funding Bill with Numerous REALTOR Wins
After clearing hurdles in the House and the Senate this week, a federal spending bill goes to the White House for the President's signature, funding part of the federal government through Fiscal Year 2020.


WHY REGISTER FOR LEGISLATIVE DAY?
The 2020 Legislative Day event is an opportunity for hundreds of REALTOR® members to join their local and state association on the Hill, talk with our elected representatives and to present a unified voice advocating for property owners and their rights throughout Washington State. Real estate related Legislation is influenced by your voice! Find out more information and register.
MORTGAGE RATES
Source: Freddie Mac
Survey Released December 19, 2019
NAR Code
of Ethics (AM)
Wednesday, February 05
Olympia
3.0 CE 
NAR Code
of Ethics (PM)
Wednesday, February 05
Olympia
3.0 CE 
NAR Code
of Ethics (EVE)
Wednesday, February 05
Olympia
3.0 CE 
Professional Standards Express
Thursday, February 06
Spokane
4.0 CE 
Procurring
Cause
Thursday, February 06
Spokane
4.0 CE 
Fair
Housing
Friday, February 21
Tacoma
3.5 CE 
Agency
Law 
Friday, February 21
Olympia
4.0 CE 
ABR Designation Course:
"Accredited Buyer's Representative"
Tues-Wed, February 25-26
Bellingham | 12 CE 
CRB Designation Course: "Managing a
Multi-Generational Business"
Tuesday, March 17
Kennewick | 7.5 CE 
SRS Designation Course:
"Seller Representative Specialist"
Wed-Thurs, March 18-19
Kennewick | 16 CE 


THANK YOU FOR BEING A
WASHINGTON REALTORS® MEMBER!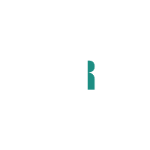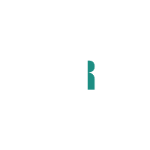 ©2019 Washington REALTORS® 
All Rights Reserved.
Toll Free : 800.562.6024 · Direct: 360.943.3100
Tech Helpline : 1-866-610-8939
or leave a message at 800.562.6027
Mailing : PO Box 719 Olympia, WA 98507-0719