Click here if you are having trouble viewing this message.

QUESTION: 
When do forms 17 have to be signed by prospective buyers? Before an offer is accepted or after the offer is accepted? Please clarify.
ANSWER:
There is no state law requirement that a buyer ever sign a Form 17. A buyer has the right to terminate the PSA for three days following receipt of seller's completed and signed Form 17. If buyer never signs the Form 17, then listing broker will have to be able to prove the date on which buyer broker received the Form 17.
Best practices, however, find most sellers requesting buyer's signature on the Form 17 prior to entry into the PSA. If buyer signs the first buyer signature line, buyer acknowledges only the date on which buyer received the form but with that, seller can then prove that buyer received the form and the date on which buyer received the form. If the buyer signs the second buyer signature line, buyer not only acknowledges receipt of the completed form but also waives the right to terminate the PSA based on the Seller Disclosure Act.  
Buyer would typically only sign the third buyer signature line in a situation where buyer waives the right to receive the completed form.  Buyer can only waive the right to receive the completed form if none of the seller's answers to any of the questions in the Environmental section of the form should be answered "yes". If any of those questions should be answered "yes" then seller must give all the answers to all the Environmental section questions before buyer can waive the right to receive the Form 17.
The Legal Hotline Lawyer does not represent Washington REALTORS or its members. To browse through our database of past Q & A's, visit www.warealtor.org. Attorney Annie Fitzsimmons writes the Legal Hotline Question and Answer of the Week. Please submit questions to legalhotline@warealtor.org or leave a message at 800.562.6027. Please include your NRDS number.

REALTOR® Party: Washington REALTORS® Campaign for Affordable Housing Legislation
The REALTOR® Party wrote about our highly effective Unlock the Door for Affordable Homeownership campaign. Thank you to all of our volunteers and coalition partners for the incredible work done (and still being done) on behalf of members, consumers and the industry...
Democrats, Republicans Vote Unanimously to Pass Flood Insurance Reforms...
In a rare show of unity, Democrats and Republicans on the Financial Services Committee of the U.S. House of Representatives voted unanimously to pass a five-year extension to the National Flood Insurance Program that includes a mandate to improve the nation's flood maps. 

3 Ways to Keep Building Client Relationships After the Sale...
Keep your referral pipeline open and don't let those client relationships you worked so hard to build fade away. YPN Lounge contributor Chirag Shah shares ways to keep the conversation going with your clients long after a sale.
Awkward Memorization
Have you scripted a listing presentation or a marketing video lately? Did you read a teleprompter or try to memorize your lines? Did it sound authentic or did it come across as awkward? Seth Godin writes that instead of memorizing lines for your listing presentations, videos, and etc., memorize your stories... 

Seattle Meet-Up June 27th
Join MIPIM PropTech at the Seattle Meet Up for an evening of drinks and networking on June 27th from 5:30-8:00PM! It is FREE to attend and open to the PropTech and Real Estate community. Gain insight from industry leaders on the convergence of real estate and technology. RSVP to attend.
WR President Dale Chumbley Encourages You to Attend the #WAHousingForum on July 8.
REALTORS® and industry professionals are encouraged to attend this important discussion on the issue of housing availability and affordability in Washington State on July 8th. Not only is this an important discussion, but it's a great networking opportunity as well! 
Experience Japan With REALTORS®
The REALTOR® Japan Trade Mission has been scheduled for Aug. 31-Sept 9. Deadline to apply is July 15. Enjoy a fully escorted itinerary, including accommodations, tours of Tokyo, Kyoto, Hiroshima and more while networking with Japanese real estate professionals. 
Save the Date: WR Fall Business Conference
Stay tuned for details about the Washington REALTORS® Fall Business Conference. The event is scheduled for Sept. 18-20 at the Three Rivers Convention Center in Kennewick. We're looking forward to seeing you all there!
Save the Date: Draft Like a Lawyer
Annie covers fundamentals of the statewide residential forms, drafting skills and how to use the forms as a system to accomplish your client's unique goals in this 2-day class. The class will take place on Sept. 25-26 at the Doubletree Hotel in SeaTac. Stay tuned for registration info!
Fall Business Symposium
This popular symposium event gets you 7.5 CE and a full day of information designed to help you succeed in your real estate business. This event will take place on Oct. 30th and we'll be back at the Seattle Airport Conference Center. Stay tuned for more information!

Source: Freddie Mac
U.S. weekly averages as of 06/13/2019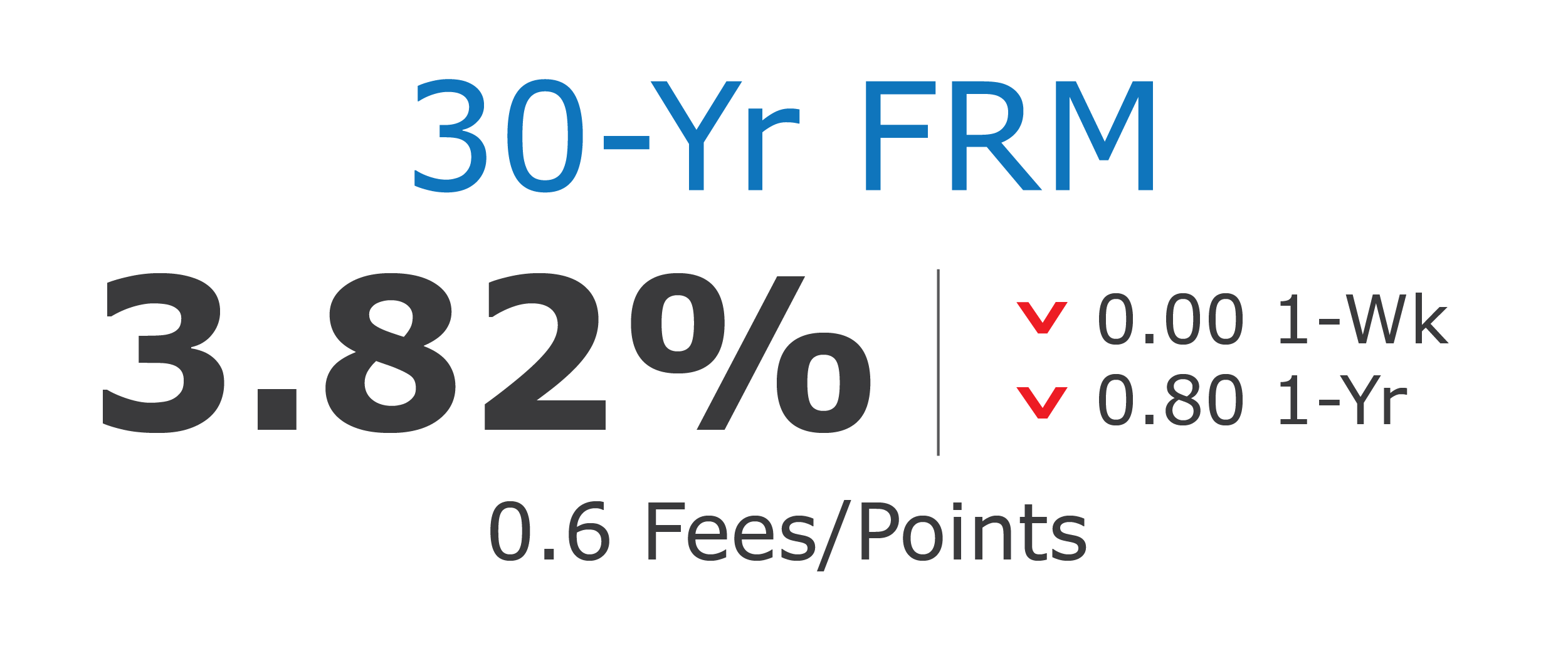 Advanced 1031 Exchanges 
Wednesday, June 19 | Bingen | 3.0 CE 
What types of Property Qualify for an Exchange
How Exchanges can be done with Related Parties

Computing the Tax Due on an Exchange

Who are Qualified Intermediaries

How to Protect the Exchange Funds

Reverse and Construction Exchanges -Seller Financing, Partnership Issues, Tenancy in Common Structures Exchanging out of a Foreclosure
CORE 
Thursday, June 20 | Olympia | 3.0 CE 
Every two years, the Washington State Department of Licensing (DOL) and Washington StateReal Estate Commission (Commission) release a set Current Issues (CORE) curricula specifically designed to provide a mandated three-hour legislative, legal, and business practices update for real estate professionals. 
ABR  
Thursday, July 25 | Kennewick | 12.0 CE 
The Accredited Buyer's Representative (ABR®) designation is for real estate buyer agents who focus on working directly with buyer-clients at every stage of the home-buying process.
NAR Code of Ethics  
Thursday, August 8 | Olympia | 3.0 CE 
Identify key aspirational concepts found in the Preamble to the NATIONAL ASSOCIATION OF REALTORS® Code of Ethics, describe "general business" ethics, and compare and contrast the REALTORS®' Code of Ethics with business ethics and more...

©2019 Washington REALTORS® All Rights Reserved
Toll Free: 800.562.6024  Direct: 360.943.3100
Tech Helpline: 866.610.8939
Legal Hotline: Email legalhotline@warealtor.org
or leave a message at 800.562.6027
Click here to unsubscribe or to change
your Subscription Preferences.