Click here if you are having trouble viewing this message.

QUESTION:  
We represent Buyer. Buyer and Seller agree to extend closing by one day and also sign a rental agreement allowing Buyer to take early possession. Buyer's Broker receives the extension and rental agreement back from Listing Broker with only one of the Seller's initials. Discussion develops and ultimately, we did get the rental agreement back with both Sellers initials but Listing Broker insists extension is valid with only one set of initials. Which Broker is correct?
ANSWER:  
Buyer broker is correct. Any modification to terms of the PSA requires all signatures of all parties. In this case, the closing date extension modified the closing date provision of the PSA and required all signatures of all parties. Similarly, the rental agreement modified the possession date provision of the PSA and required all signatures of all parties.
The only time that a single signature from a multiple-person party will suffice is when the document being signed is a "notice". A notice is a document that requires no action from the receiving party in order for the document to be effective. For example, a notice of termination from the buyer based on the inspection contingency terminates the PSA without any response from seller. Because of that, a notice of termination based on the inspection contingency may be signed by only one buyer, even if there are multiple buyer's. Similarly, seller's notice of withdrawal of counteroffer is effective as soon as it is delivered to buyer with no need for buyer to respond or agree. Consequently, the notice of withdrawal of counteroffer can be signed by only one seller, even if the seller party includes more than one person.
The Legal Hotline Lawyer does not represent Washington REALTORS or its members. To browse through our database of past Q & A's, visit www.warealtor.org. Attorney Annie Fitzsimmons writes the Legal Hotline Question and Answer of the Week. Please submit questions to legalhotline@warealtor.org or leave a message at 800.562.6027. Please include your NRDS number.

Did You Attend Legislative Day?
Did you attend any part of the Legislative Day event? Please take a few minutes to fill out our short survey. It's only 10 questions and your feedback helps us improve the event each year...
Fair Housing Conference
The Northwest Fair Housing Alliance is hosting the 2019 Inland Northwest Fair Housing Conference in Spokane on Thursday, April 11, 2019. An excellent conference for real estate professionals, this educational event is held every April during Fair Housing Month...

Questions to Ask Yourself
(Lee Davenport - YPN Lounge) If you are stuck in the loop of your daily grind, then consider the beginning of the year as a perfect time to shake up the doldrums with something that will grow your business. But how do you know what you don't know? Reflect on these questions to help..
Using Flickr? Go Back Up Your Photos ASAP
After today, February 5th, users who have a free account that contain more than 1,000 photos or videos will see some of their content deleted (from oldest to newest). If you don't plan on upgrading your account today, go back up your photos before the end of the day. Here's an article on how to do it:

Source: Freddie Mac
U.S. weekly averages as of 01/03/2019

Upcoming Classes...
Red Flags in Real Estate Transactions
Wednesday, Feb 6 | Yakima
This class covers legal duties relating to red flags, common red flags, sources of information, steps in handling red flags, risk shifting tools, and how to recognize and handle these situations.
OSCAR
Wednesday, Feb 6 | Yakima
This class takes a light-hearted, but serious, look at real life examples of drafting nightmares. This short-course on contracts covers common drafting errors and how to avoid them. 
The Hotline Vs. The Bottom Line
Thursday, March 7 | Olympia
The real estate industry has become more complex than ever before and having access to a real estate attorney is ideal for your business. Enter Annie Fitzsimmons; the Washington REALTOR® Legal Hotline Lawyer!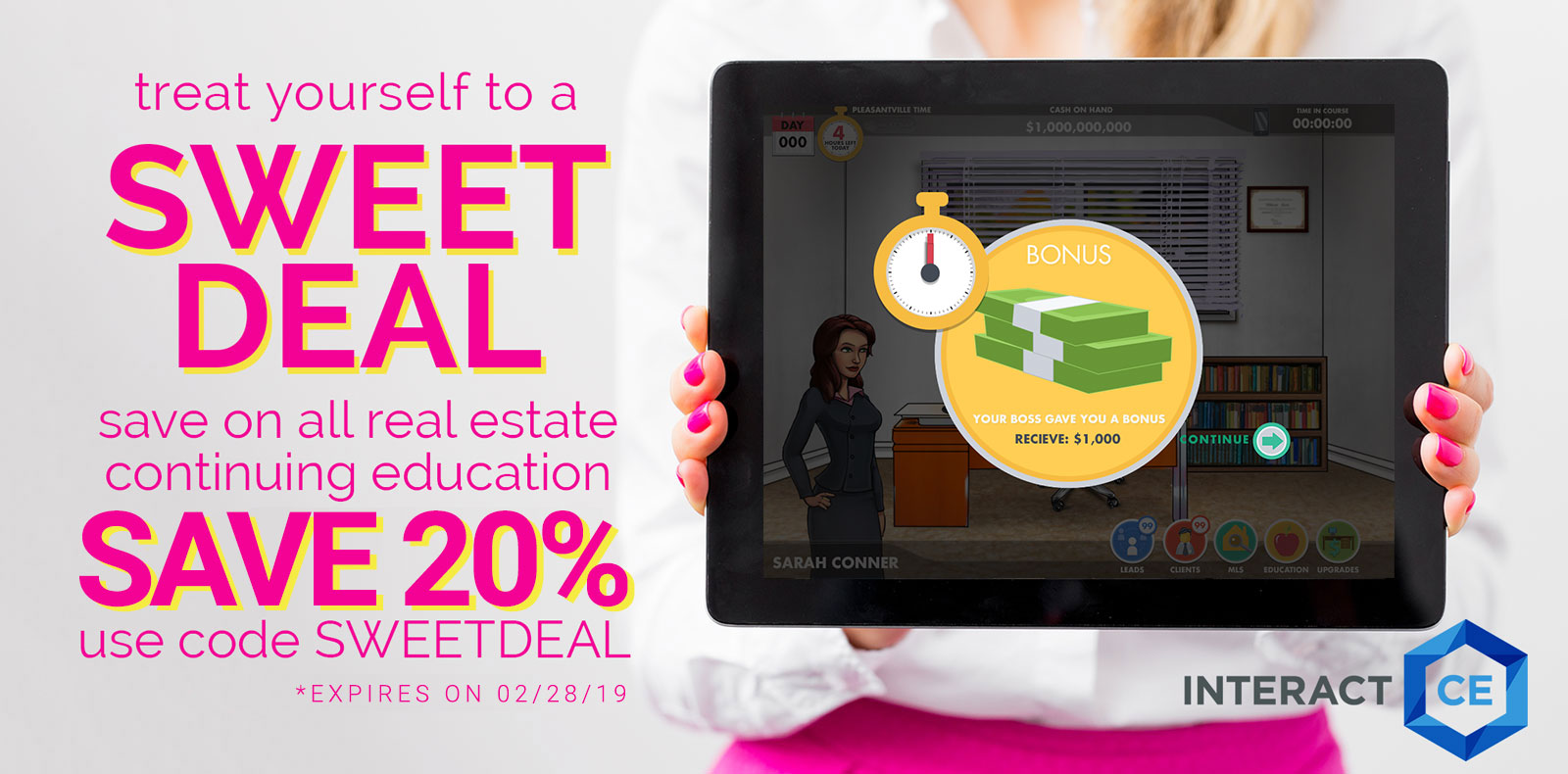 Advertisement by INTERACT CE - Promo name: SweetDeal  Expires on: 02/28/2019  Discount amount: 20% Code: SweetDeal (any combination of capitals/lowercase will work) Restrictions: Cannot be combined with any other offer. Can use as entire cart discount or individual products. Unlimited use until expiration date. Does not apply to ethics adventure products.

Catch up on the Friday Video Update...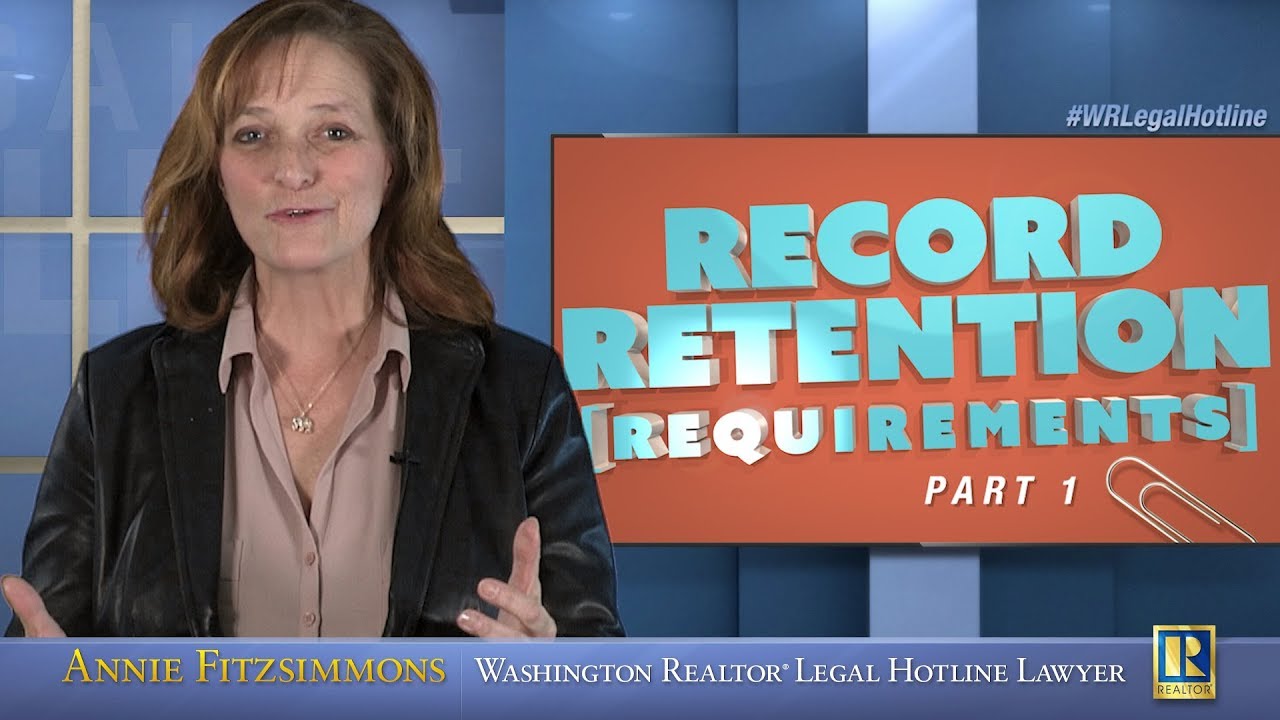 ©2019 Washington REALTORS® All Rights Reserved
Toll Free: 800.562.6024  Direct: 360.943.3100
Tech Helpline: 866.610.8939
Legal Hotline: Email legalhotline@warealtor.org
or leave a message at 800.562.6027
Click here to unsubscribe or to change
your Subscription Preferences.