Click here if you are having trouble viewing this message.

QUESTION:  
I've always been under the impression that when a buyer sends notice for additional inspections then the initial timeframe is void and buyer only has the additional timeframe to reply. For example, Buyer has 7 days for initial inspection. On day 1 they conduct inspection and give notice for "additional inspections" for roof issues. Additional period is 2 days. Does buyer lose all remaining days of the initial period and now only has 2 days to reply or is that additional 2 days tacked onto the end of the initial 7-day period?
ANSWER:  
Broker's understanding of the operation of the form is correct. Once a buyer delivers notice of additional inspections, the buyer's original inspection time period ends and the additional inspections time period begins. Once the additional inspections time period ends, the buyer's inspection contingency ends. Using the days given in the question, buyer's original 7-day inspection contingency was cut short by the delivery of the "Additional Inspections" notice. With delivery of that notice, buyer reduced buyer's remaining inspection contingency period to only two days.
The Legal Hotline Lawyer does not represent Washington REALTORS or its members. To browse through our database of past Q & A's, visit www.warealtor.org. Attorney Annie Fitzsimmons writes the Legal Hotline Question and Answer of the Week. Please submit questions to legalhotline@warealtor.org or leave a message at 800.562.6027. Please include your NRDS number.

Microsoft Gives $500M for Affordable Housing
(REALTOR® Mag) Microsoft has announced it is committing $500 million to advance affordable housing solutions in the booming Seattle area, where its headquarters are located...
NAR Asks Trump Administration to Reopen Rural Loan Program
(REALTOR® Mag) The National Association of REALTORS® has asked the Trump administration to jump-start the Rural Housing Loan Program, which has been unable to process mortgage applications since the partial federal government shutdown began nearly a month ago...
Hone Your Leadership Skills  
REALTOR® members who have leadership experience at the local and/or state level, but have not yet been actively involved at the national level, should apply to the NAR 2020 Leadership Academy. The Academy is focused on developing participants' institutional, industry, and association knowledge. 

Legal Hotline: Record Retention
Requirements for Firms and Brokers
(Annie Fitzsimmons) Washington law is clear: firms must maintain a copy of all transaction folders for a minimum of three years (WAC 308-124C-110(2)) and brokers are responsible for timely submitting records to the firm (RCW 18.85.275(2)). What is often confusing to brokers and firms alike, however, is which records must be stored and when broker is required to deliver those records to the firm.
Slaying Giants 
Keeping Your Clients in the Age of Big Tech 
(Sam DeBord) The numbers don't lie. Most real estate brokers and brokerages are at a severe disadvantage when competing with the marketing arms of the newest advertising platforms in the industry...The individual real estate broker can still rely on hyper-local knowledge to stand out with unique marketing campaigns. 

Source: Freddie Mac
U.S. weekly averages as of 01/03/2019

Upcoming Classes...
Red Flags in Real Estate Transactions
Wednesday, Feb 6 | Yakima
This class covers legal duties relating to red flags, common red flags, sources of information, steps in handling red flags, risk shifting tools, and how to recognize and handle these situations.
OSCAR
Wednesday, Feb 6 | Yakima
This class takes a light-hearted, but serious, look at real life examples of drafting nightmares. This short-course on contracts covers common drafting errors and how to avoid them. 
The Hotline Vs. The Bottom Line
Thursday, March 7 | Olympia
The real estate industry has become more complex than ever before and having access to a real estate attorney is ideal for your business. Enter Annie Fitzsimmons; the Washington REALTOR® Legal Hotline Lawyer!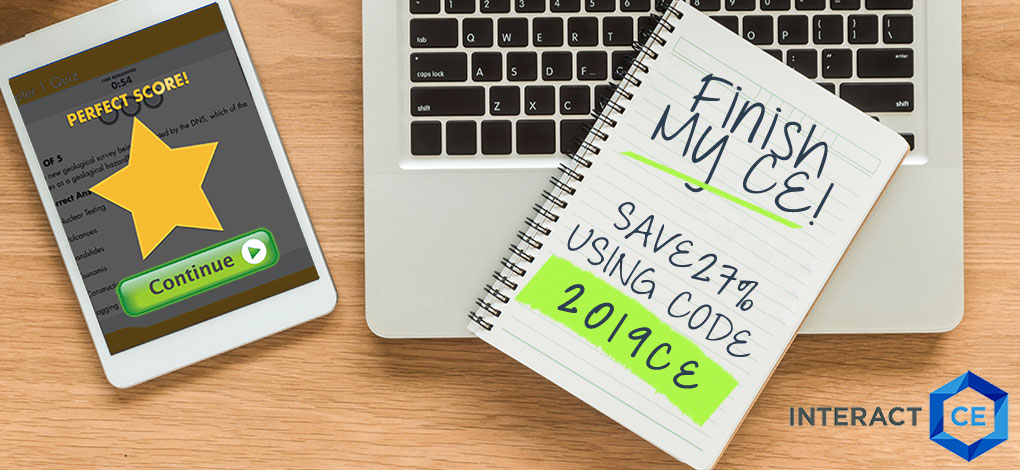 Promo name: 2019CE. Expires on: 11:59PM PST January 31st, discount amount: 27%. Code: 2019CE (any combination of capitals/lowercase will work) Restrictions: Cannot be combined with any other offer. Can use as entire cart discount or individual products. Unlimited use until expiration date.

Catch up on the Friday Video Update...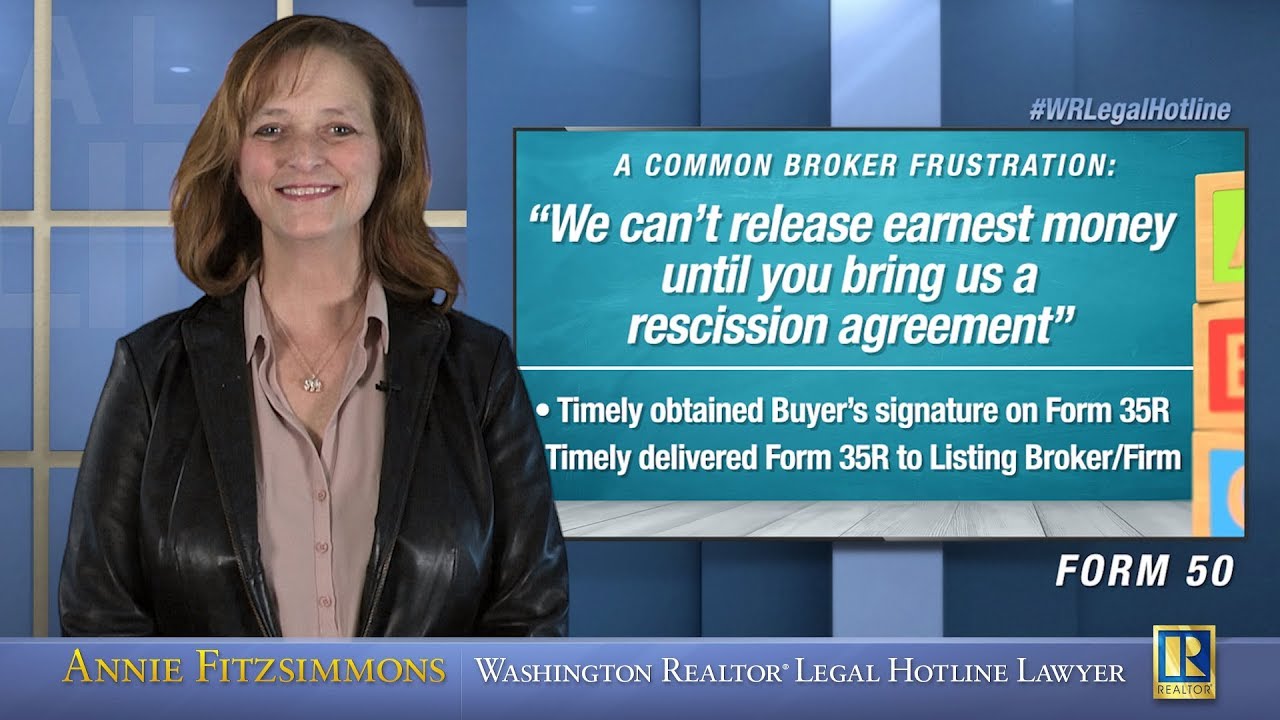 ©2019 Washington REALTORS® All Rights Reserved
Toll Free: 800.562.6024  Direct: 360.943.3100
Tech Helpline: 866.610.8939
Legal Hotline: Email legalhotline@warealtor.org
or leave a message at 800.562.6027
Click here to unsubscribe or to change
your Subscription Preferences.