Get the Facts is a Membership update sent to Washington REALTOR® members and contacts each Tuesday.  
Click
here
if you are having trouble viewing this message.
Weekly Membership Newsletter
October 31, 2017 • Stay Connected!
QUESTION:  Buyer submits offer and contract gets signed around. In the offer, buyer had loan pre-approval letter from Lender "A". A few days after mutual acceptance but BEFORE the 5 day period referenced in paragraph 1 Form 22A (Financing Addendum), buyer changes lender. Buyer did not get Seller's permission as this was within the 5 days. Did Buyer waive the financing contingency since buyer did not get Seller's permission? Listing Agent says buyer waived since buyer attached a pre-approval letter from Lender "A" with offer. Listing agent is arguing that when Seller agreed to work with this Buyer, Seller took into account the lender that buyer was using. Buyer Broker says no waiver since lender change was made within the 5 days. And if a buyer does change lenders within the 5 days, does anything compel buyer to inform Seller of this change?
---
ANSWER:  Listing broker is incorrect. Nothing in the PSA obligates buyer to use the lender who authors buyer's pre-approval letter. If seller wants to require buyer to use the lender who authored buyer's pre-approval letter, seller must make that a requirement of the PSA. Based on the boiler plate language of the PSA, including Form 22A, buyer is free to make loan application with any lender of buyer's choosing, so long as buyer makes loan application within five days following mutual acceptance. It is not unreasonable for seller to restrict buyer's choice of lender in exchange for allowing buyer to have a financing contingency but if that restriction is included, it must be specifically included by seller and listing broker, using language created by seller and listing broker, because it is not part of any of the boiler plate terms.
 

The Legal Hotline Lawyer does not represent Washington REALTORS or its members. To browse through our database of past Q & A's, visit www.warealtor.org. Attorney Annie Fitzsimmons writes the Legal Hotline Question and Answer of the Week. Please submit questions to legalhotline@warealtor.org . Please tell us your NRDS number when you e-mail the Hotline with your question.



REALTORS®, Help Protect Homeowners
Congress is threatening tax incentives for homeowners, like the mortgage interest deduction and the state and local property tax deduction. These incentives are critical for a strong housing market that creates jobs and builds stable communities.
Tell Congress
that tax reform should not mean an increase on middle class homeowners.
Why First-Timers Can't Capitalize on Ripe Market
(Source:
REALTOR Mag
) With steady job growth, mortgage rates near record lows, and escalating rental costs nationwide, the market is favorable for first-time home buyers—yet their share of overall purchase activity this year is approaching a 36-year low, according to the National Association of REALTORS®' 2017 Profile of Home Buyers and Sellers.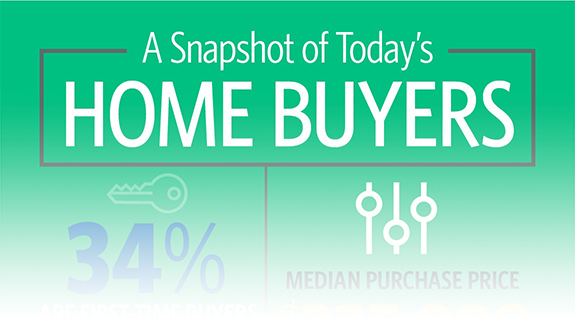 An ADA Compliant Website Is a Double Win
(Source:
The Tech Helpline
)  Recently, there's been a rapid growth in ADA Title III lawsuits over websites. As a result, today, many real estate agents and brokerages are exposed to hundreds of thousands of dollars in legal fees, as well as penalties...
How to Measure the ROI of Social Media
(Source:
Katie Lance
) ROI is one of those tough things that is hard to prove. With social media it's just like any other marketing. How do you prove the ROI of a billboard, or a newspaper ad, or a post card?  What I love about social media is that it's not a one way street... 
Legal Hotline Video: Electronic Signatures
Washington REALTORS® Legal Hotline Lawyer Annie Fitzsimmons wants to talk about Electronic Signatures. Many contracts today are signed by electronic signatures but we are seeing a few things in today's industry that require some attention...
| | | | |
| --- | --- | --- | --- |
|  Average Rates |  3.94% |  3.25% |  3.21% |
|  Fees & Points |  0.5 |  0.5 |  0.4 |
|  Margin |  N/A |  N/A |  2.74 |
---
| | | | |
| --- | --- | --- | --- |
|  Average Rates |  3.88% |  3.19% |  3.17% |
|  Fees & Points |  0.5 |  0.5 |  0.4 |
|  Margin |  N/A |  N/A |  2.74 |
---
| | | | |
| --- | --- | --- | --- |
|  Average Rates |  3.91% |  3.21% |  3.16% |
|  Fees & Points |  0.5 |  0.5 |  0.4 |
|  Margin |  N/A |  N/A |  2.74 |
---
| | | | |
| --- | --- | --- | --- |
|  Average Rates |  3.85% |  3.15% |  3.18% |
|  Fees & Points |  0.5 |  0.5 |  0.4 |
|  Margin |  N/A |  N/A |  2.74 |
---