Get the Facts is a Membership update sent to Washington REALTOR® members and contacts each Tuesday.  
Click
here
if you are having trouble viewing this message.
QUESTION:   I have a new buyer. I begin showing them homes and we cannot find, or win a home for them. I list a new home (or already had a listing) and they ask to see this listing. I show the home (my listing) and they want to write a contract. Am I automatically a Dual Agent? What if I've explained to my buyer ahead of time that if they decide to purchase a home I have listed, I have already committed to working only for the seller and will not represent them on my own listings? Do I need them to sign something confirming that previous statement? Is this even possible?
---
ANSWER:  The Agency Law (RCW 18.86.020) controls the answer to this question. Broker represents buyer UNLESS broker has a written agency agreement with seller. If broker has a written agency agreement with seller, broker represents seller exclusively UNLESS broker ALSO has a written agency agreement with buyer. If broker has a written agency agreement with both buyer and seller, then broker is a dual agent. Said differently, broker is NEVER a dual agent UNLESS broker has a written agency agreement with both buyer AND seller.
In this scenario, broker is representing buyer without a buyer agency agreement. That means that broker represents buyer unless and until broker shows buyer a house listed by broker. As soon as broker shows broker's listing to buyer, broker represents seller, exclusively, with respect to that property only. If buyer and broker want broker to be a dual agent, then buyer must sign a buyer agency agreement with broker, even if the buyer agency agreement is limited to the listed property only. (Note: Seller already consented to a dual agency relationship by signing the Form 1A or 1B listing agreement.)
Broker must understand this agency representation analysis so that broker can properly disclose broker's agency relationship to each party and then properly and accurately represent broker's agency on the purchase agreement.
 

The Legal Hotline Lawyer does not represent Washington REALTORS or its members. To browse through our database of past Q & A's, visit www.warealtor.org. Attorney Annie Fitzsimmons writes the Legal Hotline Question and Answer of the Week. Please submit questions to legalhotline@warealtor.org . Please tell us your NRDS number when you e-mail the Hotline with your question.



5 real estate marketing trends defining 2017
(Source:
Inman
)
Marketing. Can't live with it, can't live without it. And though it may sometimes feel like marketing is falling outside of our job description, there's more marketing in the day-to-day of the running of a real estate business than we may realize. Now we're more than halfway through the year, and there are a few marketing trends that have begun to define the real estate world for 2017.  [Read more...]
Why Inventory Is the Lowest It's Been in 20 Years
(Source:  
RIS Media
)  Home prices continued to rise in the Northwest in July, hitting nearly 20% increases in some areas, according to the latest report from Northwest Multiple Listing Service. Home prices increased an average 9% in the Northwest area in July, according to the report, which covers 23 counties in and around Washington state.  [
Read more...
]
Digital Marketing Is Key, REALTORS® Say
(Source:
REALTORMag
) Social media is increasingly a vital part of a real estate professional's marketing strategy. Seventy-four percent of REALTORS® recently surveyed cited awareness as the main outcome of their social media efforts. Sixty-four percent of 265 REALTORS® recently surveyed say they plan to commit more time to social media, and 60 percent plan to commit more money to it too. [
Read more...
] 
Stop Wasting Time With the Wrong Leads
(Source:
YPN Lounge
) One hundred and seventy-five houses. He showed 175 houses to only find out that the would-be buyer was not in a position to purchase for another year. My, my, my! I hope you have never shown that many houses to a looky-loo—someone who is not prepared to buy for one to five years out, or longer. But even if you show five homes to a looky-loo, it's still too many. Why?  [
Read more...
] 
Primary Mortgage Rates Survey

(updated every Thursday)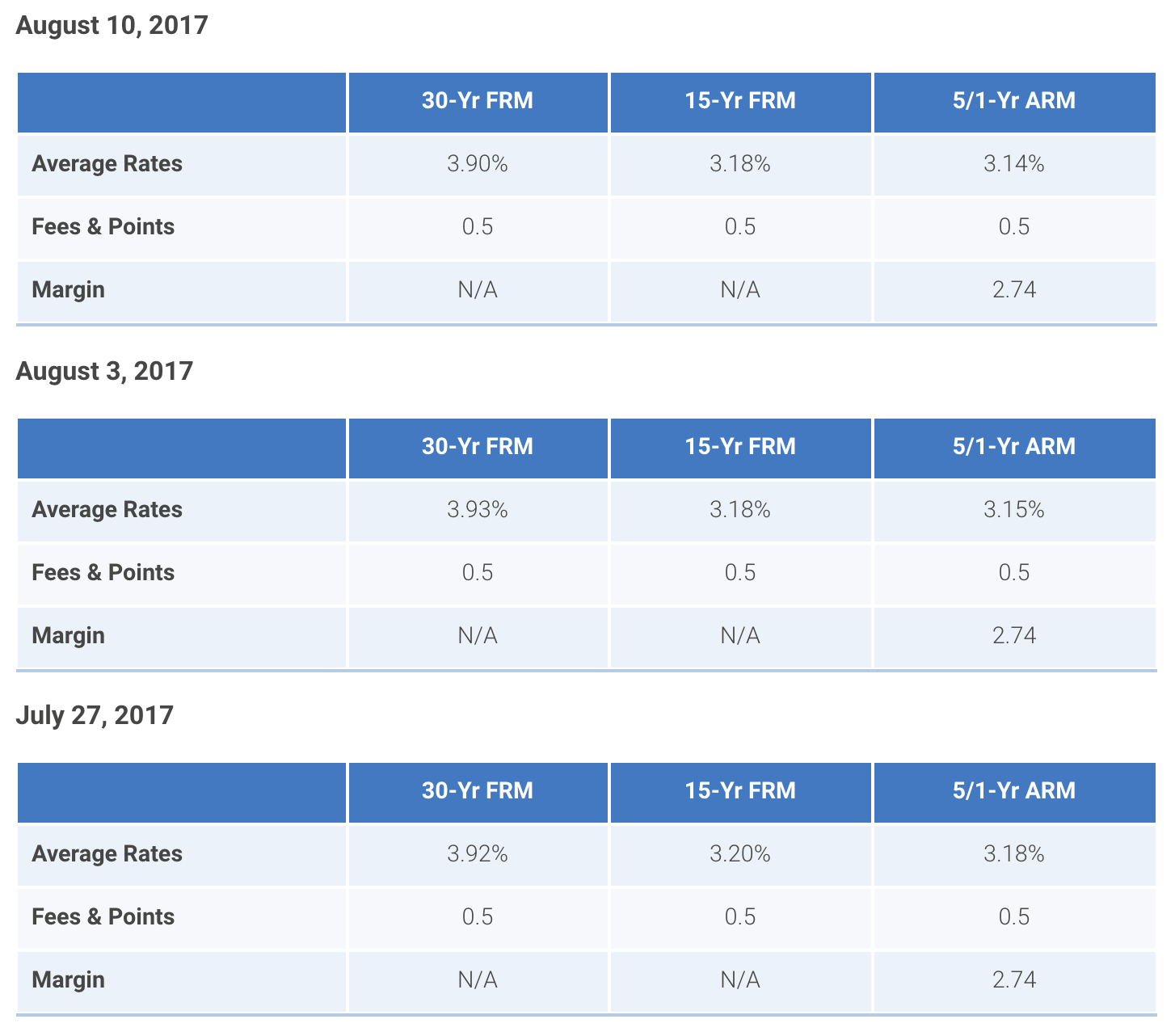 | | | | | |
| --- | --- | --- | --- | --- |
| Date | Class | Location | CE |   |
| 25-Aug | Current Issues in WA Residential Real Estate | Bellingham | 3.5 | More info... |
| 25-Aug | NAR Code of Ethics  | Bellingham | 4.0 | More info... |
| 28-Aug  | Current Issues in WA Residential Real Estate | Tacoma  | 3.5 | More info... |
| 31-Aug | Don't Get Whacked by the WACs  | Walla Walla | 3.5 | More info... |
| 31-Aug  | To Disclose or Not Disclose  | Walla Walla | 3.5 | More info... |
| 1 - Sep | Current Issues in WA Residential Real Estate    | Lewiston, ID | 3.5 | More info... |
| 1 - Sep  | To Disclose or Not Disclose  | Lewiston, ID | 3.5 | More info... |
| 8 - Sep  | Global Real Estate Local Market | Vancouver | 7.5 | More info... |
| 13-Sep | Social Media Marketing for REALTORS | Olympia | 3.5 | More info... |
| 13-Sep | Real Estate Safety Matters | Olympia | 3.5 | More info... |
| 14-Sep  | Disclosure Requirements in RE Transactions | Kennewick | 7.5 | More info... |
| 14-Sep  | Water Right & Water Supply Issues for RELATORS® | Walla Walla  | 3.5  | More info... |