Get the Facts is a Membership update sent to Washington REALTOR® members and contacts each Tuesday.  
Click
here
if you are having trouble viewing this message.
QUESTION:  I'm the listing agent. Seller accepted an offer with a Form 35 inspection contingency with 10-day timeline. I received a timely termination, based on the inspection contingency, on Form 35R. However, the buyers just got cold feet. They didn't perform an inspection. Is this legal? Must buyer supply a review of the inspection or prove they did an inspection prior to terminating?
---
ANSWER: The Form 35 Inspection Contingency allows buyer to terminate the agreement for any reason or no reason at all. Buyer was not required to perform a professional inspection. Buyer was not even required to return to the property and perform a personal inspection. Seller needs to know that when seller grants a Form 35 Inspection Contingency, seller is giving buyer a contingency that simply allows buyer to change buyer's mind and terminate the agreement. If this seems unfair to the seller, the alternative is less desirable. If a buyer decides, within the first ten days of the purchase agreement, that buyer does not want to purchase seller's property, does seller really want to force buyer to conduct an inspection looking for problems that will justify buyer's termination of the agreement? Of course not. The best thing that can happen to a typical seller whose buyer decides, almost immediately, not to purchase, is for buyer to exit the transaction as expeditiously as possible so that seller can get the property back on the market.
 

The Legal Hotline Lawyer does not represent Washington REALTORS or its members. To browse through our database of past Q & A's, visit www.warealtor.org. Attorney Annie Fitzsimmons writes the Legal Hotline Question and Answer of the Week. Please submit questions to legalhotline@warealtor.org . Please tell us your NRDS number when you e-mail the Hotline with your question.



Lifeline for Home Buyers With Student Debt
(Source:  
REALTORMag
) Fannie Mae, the largest source of mortgage funds in the U.S., made changes last month to its underwriting requirements that aim to make it easier for home buyers with college debt to qualify for financing. The company is no longer factoring in debt that's being paid by someone else when calculating a loan applicant's debt-to-income (DTI) ratio. If loan applicants are getting their car payments or student debts taken care of by someone else, for example, those payments will not be factored into their DTI calculation.  [
Read more...
]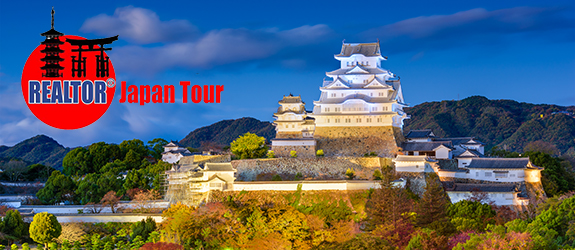 Program limited to first-come, first-serve...
Registration is now open for the annual Japan Trade Mission! REALTORS® from Washington state will travel to Kyoto, Tokyo, and other places to network with Japanese REALTORS®, exchange ideas, and experience Japan with escorted sight-seeing tours. Reservations are available on a first-come, first-serve basis.   [
Download the Flyer
]
Active Calls for Member Action:
Oppose the REET - 
Increasing a real estate tax rate that is already one of highest in the country, and is not a fair or stable revenue source, will hurt affordability for homeowners, businesses, and renters.
Get more info and take action now...
Fix Hirst & the GMA - 
Both urban and rural areas of Washington are facing a housing crisis that only the Legislature can solve.  Help support two important pieces of housing legislation.  
Get more info and take action now
...
Is Voicemail Dead?
(Source:
Results Series
) Spam callers are ubiquitous and we've all had the unfortunate experience of answering a call that we wished we'd have ignored. So, can you blame your leads for screening your calls before they've gotten to know you? If you're struggling to make contact after you receive an inbound lead with a phone number, consider the below tactics to help you break through the screening process. 
Read more...
How To Make A Video People Will Actually Watch
(Source:
Tech Helpline
) Video is one of the most powerful forms of communications. And today, your smartphone and your laptop together make the production part of video easier than ever. The hard part is still finding a way to create videos that people actually want to watch.  [
Read more...
]
Primary Mortgage Rates Survey

(updated every Thursday)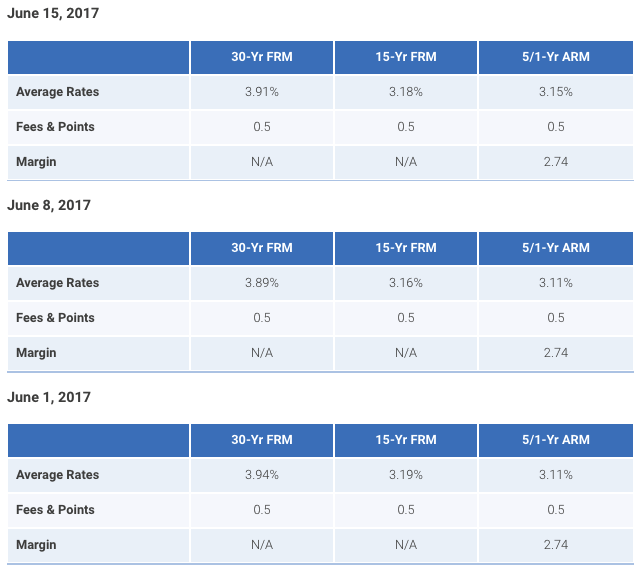 | | | | | |
| --- | --- | --- | --- | --- |
| Date | Class | Location | CE |   |
| 21-June | Agency Law 3.5 | Olympia | 3.5 | More info... |
| 21-June  | Best of the Legal Hotline | Olympia | 4.0 | More info... |
| 27-July  | NAR Code of Ethics 3 | Olympia | 3.0 | More info... |
| 10-Aug | Increasing Your SEO & Online Traffic | Spokane | 4.0 | More info... |
| 10-Aug  | Internet Correct:  Etiquette & Ethics in the Ethers | Spokane | 4.0 | More info... |
| | | | | |
|   |   |   |   |   |