Get the Facts is a Membership update sent to Washington REALTOR® members and contacts each Tuesday.  
Click
here
if you are having trouble viewing this message.
Members, thank you for your patience during our maintenance and upgrades through the last week. Services should be restored and functioning properly. If you continue to experience any issues when accessing services on our website or in the member portal, contact us at (800) 562-6024 or email cara.mcneil@warealtor.org.
QUESTION:  If a property is in an Estate and the executors of the estate know of any material defects, do they need to disclose those defects? If so, in what form?
---

ANSWER: Sellers are required to disclose material defects based on both statutory law and common law. The statutory law that compels disclosure is the Seller Disclosure Act. The common law requirement arises from court decisions. If the seller is an estate, the sale is not subject to the Seller Disclosure Act and seller is not obligated to provide a Form 17. However, the estate seller still has a common law duty to disclose known material defects. There is not a form that seller should use to fulfill the common law duty to make disclosures. Seller would have to provide the disclosures in a written format by simply writing a description of the known defects.
 

The Legal Hotline Lawyer does not represent Washington REALTORS or its members. To browse through our database of past Q & A's, visit www.warealtor.org. Attorney Annie Fitzsimmons writes the Legal Hotline Question and Answer of the Week. Please submit questions to legalhotline@warealtor.org . Please tell us your NRDS number when you e-mail the Hotline with your question.



Consumers Need You Now More Than Ever
(Source:  
REALTORMag
) While the internet has undeniably become a vital resource for real estate buyers, consumers have still increasingly relied on real estate professionals over the last 20 years. Fears of technology one day phasing out the real estate professional appear to have been overexaggerated. Instead, the consumers are turning to real estate professionals for help more now than ever before. Statistics show that buyers do tend to find homes on their own with the help of the internet (8 percent in 2001 compared to 51 percent in 2016). But they still seek the assistance of a real estate professional to guide them through the process.  [
Read more...
]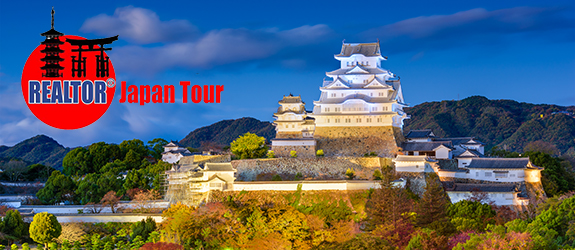 Registration is Open!
Registration is now open for the annual Japan Trade Mission! REALTORS® from Washington state will travel to Kyoto, Tokyo, and other places to network with Japanese REALTORS®, exchange ideas, and experience Japan with escorted sight-seeing tours. Reservations are available on a first-come, first-serve basis.   [
Download the Flyer
]
Call for Action - Oppose the REET
Increasing a real estate tax rate that is already one of highest in the country, and is not a fair or stable revenue source, will hurt affordability for homeowners, businesses, and renters.
Get more info and take action now...
Call for Action - Fix Hirst & the GMA
Both urban and rural areas of Washington are facing a housing crisis that only the Legislature can solve.  Help support two important pieces of housing legislation.  
Get more info and take action now
...
4 Tips to Specialize Your Work With Seniors
(Source:
Speaking of Real Estate
) f you aren't expanding your real estate expertise to include specialized work with seniors, you're missing out on a massive market. Here are a few specific tips to keep in mind as you guide members of an aging population toward the goal of homeownership. There are a new set of factors to keep in mind. 
Read more...
The 5 Tech Tips You Can't Live Without
(Source:
Tech Helpline
) Let's face it: our lives are now tech centric. Think about this: In 2011, only 35% of American households had smartphones, but that number is now 77%! Three-in-four Americans ages 50-64 now own smartphones, a jump of 16% in just one year. The day in the life of a Realtor® relies upon dependable technology and dependable technology needs upgrading.  [
Read more...
]
Primary Mortgage Rates Survey

(updated every Thursday)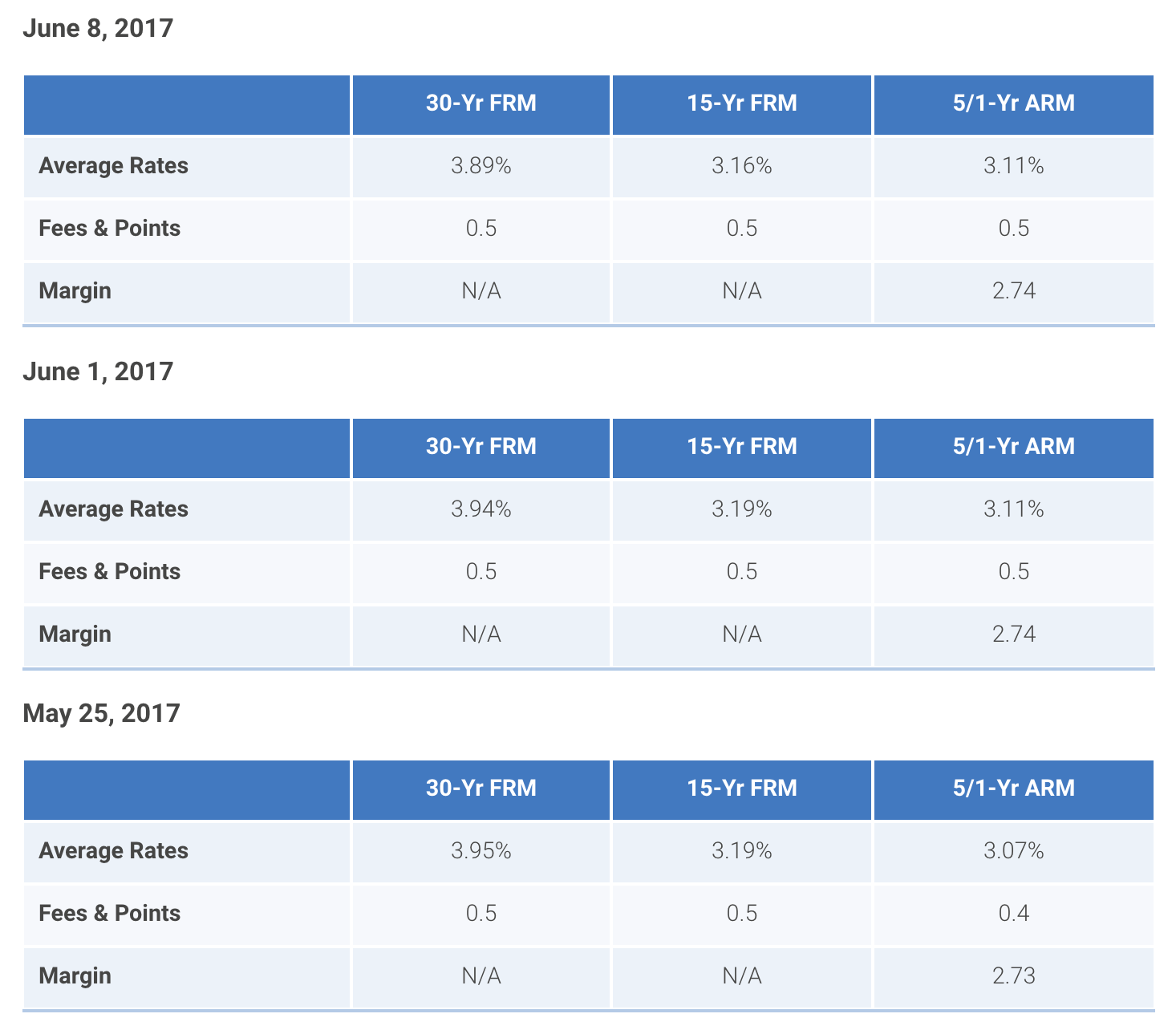 | | | | | |
| --- | --- | --- | --- | --- |
| Date | Class | Location | CE |   |
| 15-June | Procuring Cause | Kennewick | 4.0 | More info... |
| 21-June | Agency Law 3.5 | Olympia | 3.5 | More info... |
| 21-June  | Best of the Legal Hotline | Olympia | 4.0 | More info... |
| 27-July  | NAR Code of Ethics 3 | Olympia | 3.0 | More info... |
| 10-Aug | Increasing Your SEO & Online Traffic | Spokane | 4.0 | More info... |
| 10-Aug  | Internet Correct:  Etiquette & Ethics in the Ethers | Spokane | 4.0 | More info... |
| | | | | |
|   |   |   |   |   |